The city

spooks the rest of the state
A homeowner here on the west side of Madison WI is one up on his fellow progressives. Not content with the usual yard sign, a home in the affluent Greentree neighborhood lights up "Black Lives Matter" from the front window in neon electric lights! (Puts our Blatz beer sign to shame!)
→ In the Emerald City, an All Lives Matter sign would be prosecuted as a hate crime.
"Systemic racism is real," says the City of Madison's director of civil rights. City government requires its employees to be re-educated in white guilt camp in course work like:
"How to keep privilege, supremacy, and other forms of oppression out of government;"
"Communicating about race & oppression;"
"Implicit bias;"
"Racial equity / Social justice, Part 1 [of 3]."
The city won't explain how all this race shaming prevents teenagers from stealing our cars or popping a cap into a rival gang banger. Madison's public schools are doing their part by defunding the police and firing disciplinarians. On the flagship campus of the University of Wisconsin, Critical Race Theory leaves no stone unturned — even one weighing 42 tons.
Wisconsin voters are watching
Keep up that kind of claptrap, former Madison mayor Dave Cieslewicz warns, and you'll lose the state legislature to the Republicans once again:
You are going to hear a lot in the coming months about how the Democrats just can't win unless they get fair [redistricting] maps. That's partially true, but only partially. Even with fair maps, Democrats have to hone their message to appeal to voters beyond Dane County. The obvious solution is for the party to strengthen its center-left. Emphasize issues like hard infrastructure … And, importantly, de-emphasize culture war issues. The more Democrats adopt the language of Critical Race Theory, the more they will lose.
Undeterred, Madison Mayor Satya (in this post), the civil rights director, and alders including Yannette Figueroa Cole here on the SW side demand Democrats in the state legislature vote against Assembly Bill 414. The bill would prohibit counties, school districts, and municipalities like Madison from mandating its workers practice critical race theory.
→ Tell bill author Rep. Gae Magnafici you support AB 414. Tell State Rep. Chuck Wichgers you also support his Assembly Bill 411 banning teaching CRT in state-supported schools.
Out-state Democrats who vote with Mayor Satya will face the judgment of their voters. The two bills will be among the last Gov. One-Term Tony ever vetoes.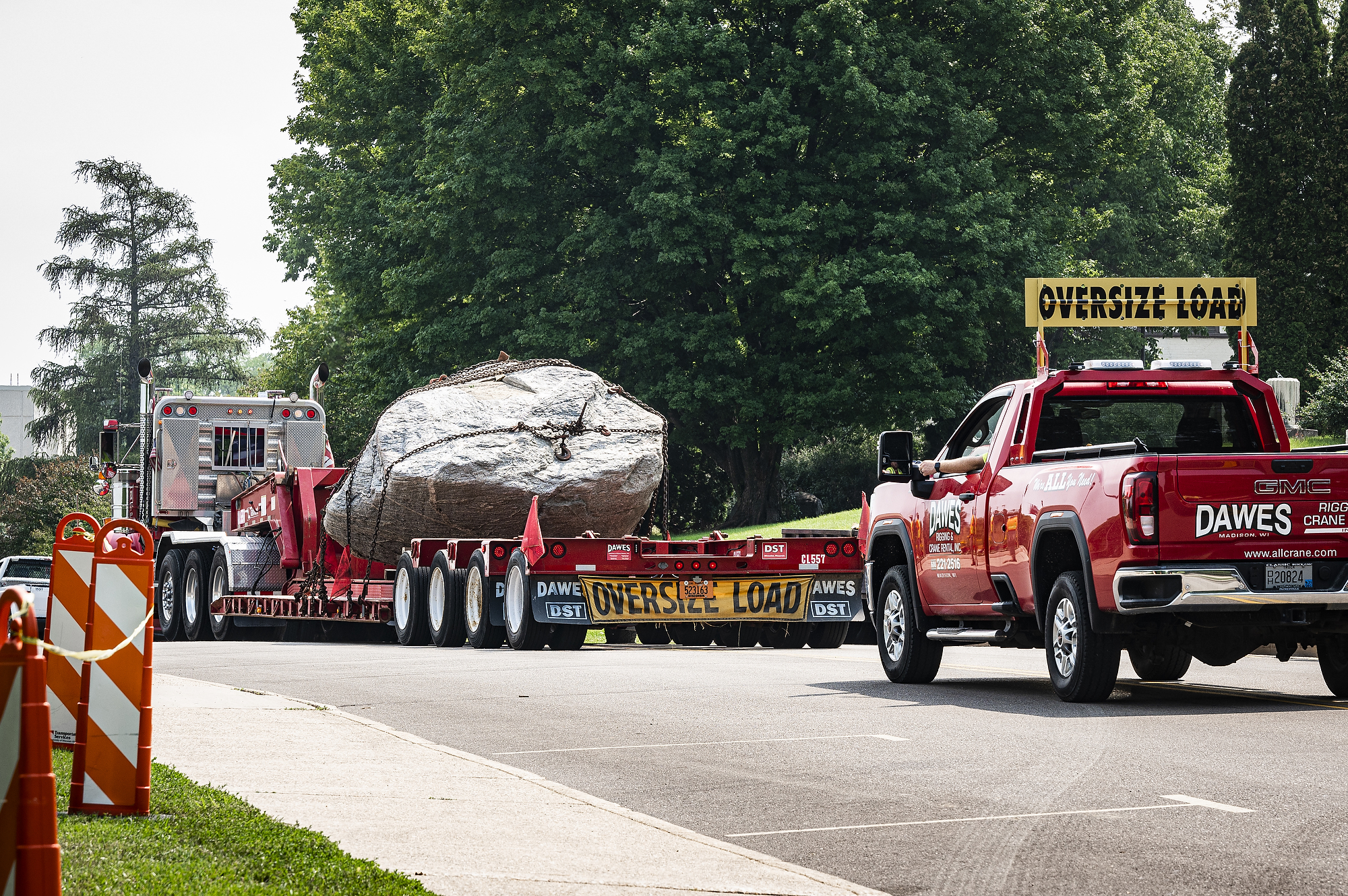 Blaska's Bottom Line: Republicans ought to put the Chamberlin Rock (or facsimile) on a flatbed truck and parade it through Lancaster and La Crosse, Bonduel and Beloit, Waukesha and Winneconne. Maybe another float with the decapitated Colonel Heg. Photo montage of the State Street kristallnacht last summer. Guys bellowing into bullhorns, wielding baseball bats, and waving molotov cocktails (smoking, for verisimilitude). Followed by the Madison art museum Cop as Pig mural. It would be ever so educational.