Dane County courts practice it, too!
It's heart-breaking, it really is. Two Madison teenagers took different paths. Anthony Chung was a National Merit Scholar at Memorial high school, student representative to the Board of Education, about to graduate from elite Georgetown University. With him in the car the night of 09-12-20 on Mineral Point Road was the former classmate he planned to marry.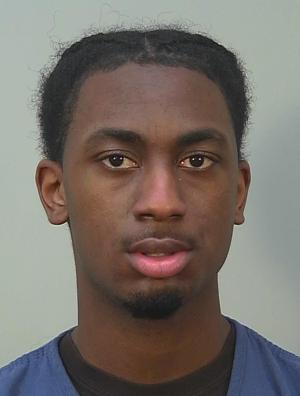 Maurice Chandler Anthony Chung
Careening at 90 mph on that city street was another Madison high school product. Maurice M. Chandler, then 18. At that young age, he already had seven open felony and misdemeanor cases and had jumped bail seven times. That night Chandler was high on marijuana in a vehicle likely stolen; he was armed with a handgun.
Chandler was out on $100 bail for an armed robbery, ordered by the court to remain at home — not rocketing through a city street at night when he ran a red light and smashed into Chung's car as it turned left onto Grand Canyon Drive, killing the young man and critically injuring Chung's girl friend, Rory Demick — herself an honors student.
"The moment that I learned of his death shattered my heart into a million pieces. In that second, as I lay in the ICU with multiple broken bones, my heart hurt more than the rest of my body," she told the court, as reported by the Wisconsin State Journal.
Just one of the stories of kids gone bad in the Naked City. More and more stories. Which is why David Blaska, your write-in candidate for Seat #4 on the Madison school board, asks the question no one else is asking:
Is restorative justice working?
The district's own website admits it has been experimenting on its kids. "Six years ago [now seven] we made a major shift … We took a step into uncharted territory. .. A zero policy toward discipline … was having a disproportionate and negative effect on students of color. Madison schools' solution: "Restorative Justice." The linked document gives a peek into the concept. It acknowledges that:
Restorative Justice in Education is aligned with beliefs and values articulated in the Strategic Framework: interconnectedness, belonging, racial and social justice.
The latter two "beliefs and values" are code for critical race theory. In any event, we're going to have to read the book it uses, Building a Better Man. The "Masculinity Developmental Hierarchy Model" is intriguing. But IS IT WORKING? We posed these questions to MMSD:
What is restorative justice?
What does it look like? How long does it take?
Where is it conducted? Who performs it?
What criteria determine who qualifies and who (instead) is referred to the legal system?
How many students are currently undergoing restorative justice?
How many students have completed restorative justice?
What are the metrics that determine restorative justice has succeeded?
How many restorative justice "graduates" been a) re-admitted to that program or b) referred to the criminal justice system?
In other words, how many restorative justice participants have re-offended?
We submitted these interrogatories 02-23-22 — nine days ago. The education beat reporter at the WI State Journal, Elizabeth Beyer, wished us good luck getting answers in this lifetime.
Blaska's Bottom Line: "The cult of victimhood has claimed two lives" and traumatized a third, that of young Ms. Demick — considering that Chandler, now 22, will spend up to 10 more years in prison after he finishes his armed robberty sentence this September. One final question:
Is Maurice Chandler a product of restorative justice?