One chapter at a time!
The head groundskeeper is absorbing a godsend of a book, Woke Racism, "How the new religion has betrayed black America." Anticipated it a while back. We're lapping it up like milk by a dog rescued from one of Dr. Fauci's experiments.
White people calling themselves our saviors make black people look like the dumbest, weakest, most self-indulgent human beings in the history of our species, and teach black people to revel in that status. … I am especially dismayed at the idea of this indoctrination infecting my daughters' sense of self … and [that] this anti-humanist ideology may seep into their school curriculum.

— John McWhorter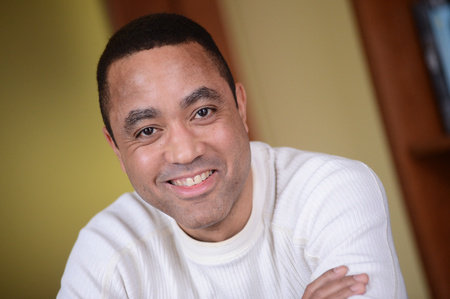 We've been saying the same for several years now, most notably during our election campaign for Madison school board in 2019. We got a good, sound booing at most of the live debates. Only afterwards, in the lobby, would a straggler or two risk a stealthy word of encouragement, then slink off into the night for, as McWhorter writes, "to the modern American, being called a racist is all but equivalent to being called a pedophile."
The irony does not escape McWhorter. The race card is so feared precisely because of the success of the civil rights movement. Now that slur is leveled at those who think that ALL lives matter.
During a debate at Badger Rock middle school, my opponent, Ali Muldrow, alleged that yours truly wanted "black and brown kids to fail."
Got to tell you, that crude race card got our dander up. Thundered that black and brown kids were already failing, judging by the test scores, truancy rates, stolen cars and classroom disruptions. We asked how someone's failure could possibly benefit anyone. But Us v. Them is the essence of the Woke catechism.
Suffice to say the Cops Out of School candidates swept the field. Which is why Madison schools not only teach critical race theory, they practice it. "Make no mistake," McWhorter warns, they're coming for your kids."
---
Buy a book for the Woke racist
of your choice!
---
Pay it forward
Through some warp in the space-time continuum, your irascible bloggeur was invited as the lone conservative Republican in a long-standing Madison book club comprised of retired luminaries whose names you would recognize if we had the bad taste to disclose them. Despite being on probationary status, we convinced the club to adopt Woke Racism as its next read although the dozen or so luminaries already get it, judging by the chit chat around the table.
A couple years back, the Werkes connived with Paula Fitzsimmons to place Heather Mac Donald's War on Cops into the hands of all 20 alders and Mayor Soglin. Two alders refused this freebie (surely a first for a Progressive); one of which was a Madison public high school teacher.
Blaska's Bottom Line: The newbie book club member will propose at the next conclave that each of us, being fairly prosperous, choose someone in Madison public life most in need of Woke Racism being pressed into their hands. You can put your dollar where your mouth is: