After four years of dithering?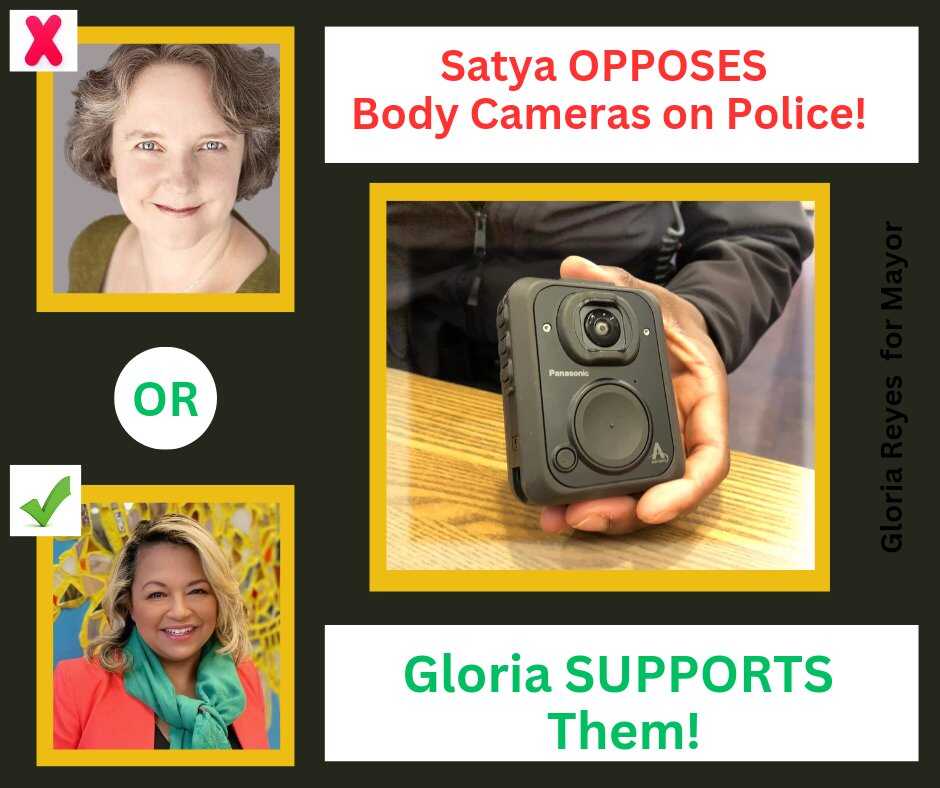 Bonnie Roe of Madison Area Safety Connection says so. She quotes Satya Rhodes Conway at Monday's 02-27-23 candidate forum:
"What can we as a community, as a city, as a police department do to prevent police misconduct and prevent police violence in our community, and make sure that never happens in Madison again. I don't think that body cameras are the answer to that."
Always the emphasis on "police violence" and not the criminal degradation of minority communities! Satya's opponent, Gloria Reyes, supports police-worn body cameras. So we have a choice!
Where do the Helbachs go for an apology?
City-county health authorities drove their coffee shop out of business in August 2020 after the family advertised being mask-free. (There's your caveat emptor.) While the shop fought the orders in court, do-gooders picketed the Middleton shop. That hurt business at the neighboring businesses and the landlord pulled their lease. 
"I'm sure the protestors who harassed them are still wearing their masks, proud of what they did in the name of social justice," comments friend Charles Schmeling.
Bret Stephens of the New York Times reports "the most rigorous and comprehensive analysis of scientific studies conducted on the efficacy of masks for reducing the spread of respiratory illnesses — including Covid-19" concludes "There is just no evidence that they" — masks — "make any difference," he told the journalist Maryanne Demasi.
Trumpites war on Robin Vos
For too many Republicans, Assembly Speaker Robin Vos is the enemy. Mainly because he refused to throw Wisconsin's electors to Donald Tr•mp. Fired Mike Gableman after the failed stolen-election sleuth endorsed a primary challenge to Vos from Adam Steen, whom Tr•mp personally endorsed. Now the Racine County Republican party is accused of purging Steen-ites.  
Gateway Pundit has taken notice. The national RITO blog repeats the proven lie that "140,000 ballots for only Joe Biden were dropped in the early morning hours after the election giving Biden a 20,000-vote lead." On top of that steaming heap, G-Pundit loads an even more dubious claim:
A Steen supporter told The Gateway Pundit that only 15% of the GOP members in Vos's district that she talked to said they were going to vote for Vos and 55% said they definitely would not vote for Vos in the primary.

— Gateway Pundit
A Steen supporter would certainly know! Pundit now claims 18 applicants were denied Racine County GOP membership "because they supported Steen in the 2022 primary." Pundit misinterprets a section of the Racine bylaws to support its case
Member is no longer considered 'in good standing'….. if member affiliates with, supports, or declares a preference for a candidate of another party or candidate who is opposed to a candidate nominated [and] supported by this party."
Except! Except! Except! County parties do not endorse before primary elections. Vos was nominated by voters in that primary election. Steen then tried to defeat the party nominee in a write-in challenge. We rule in favor of the Racine GOP.
Bureau of bad ideas
•  We like the time clock for pitchers and hitters. (How many times per at-bat did Ryan Braun readjust his batting glove?!) But lose the ban on the infield shift! Can't batters adjust, instead?
• State Senate leader Devin LeMahieu, a flat tax? Robin Vos: toll roads in Wisconsin? Both are

damn near Illinois!
•  Big applause line (from what we could see of CPAC on C-Span): term limits. Except for Ron Johnson's third term (or 18 years) or Glenn Grothman announcing for a sixth term (for 12 years). Both gentlemen erred by promising limited terms.
Blaska's Bottom Line: We already have term limits. It's called "elections." As for the Vos haters, they never explain why the Republican state assembly leader would want to make Joe Biden President.