Do Not Resuscitate!
Four factors will make Tony Evers a one-term governor next November:
1) Woke public schools — in particular, their capitulation to critical race theory, transgenderism, chaos in the classroom, and dumbed down academics in the name of "equity." Tony Evers ran the Department of Public Instruction for eight years; he wears that scarlet letter and it's not an A-plus.
2) Crime. His failure to send National Guard troops requested during the August 2020 Kenosha riots; his rote condemnation of police without waiting for the facts in the Jacob Blake shooting.
"What we know for certain is that he is not the first black man or person to have been shot or injured or mercilessly killed at the hands of individuals in law enforcement in our state or our country."
Platinum Subscriber Bonus reasons #1 & #2: BLM/Antifa trashed the Capitol right under Tony's nose in June 2020. Milwaukee's shooting gallery.
3) Tony Evers. The most uninspiring candidate since Pat Paulsen. ("If elected, I will win!") Mrs. Johnson said it in Blazing Saddles: Can't someone please help that poor man? Needs a pulse transplant. Tony could be in the same room with us now and we wouldn't know it. (Like the man who wasn't there, we wish he would just go away.)
4) The progressive Democrat(ic) brand. Tony is a Madison progressive. The national leader of his party is underwater with voters; his vice president fares even worse. Wisconsin is more purple than normally blue Virginia. The Pew Research Center finds only 6% of the American electorate are John Nichols/AOC progressive left.
Which brings us to a "get your affairs in order" diagnosis from Thomas B. Edsall in the New York Times:
"Democrats shouldn't panic. They should go into shock."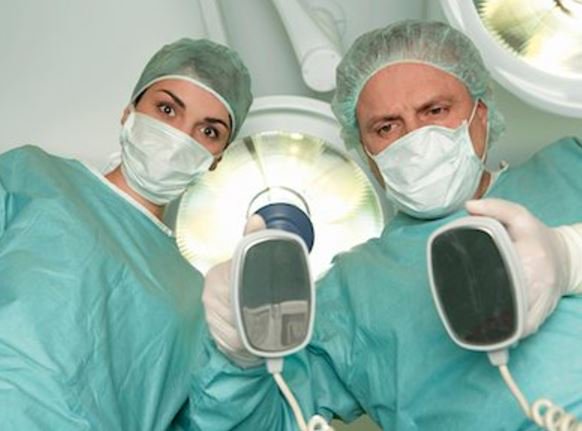 "The Democratic Party's difficulties are deep," Edsall reports. "They include soaring economic discontent, a President who's fallen 12 percentage points underwater in job approval and a broad sense that the party is out of touch with the concerns of most Americans — 62% say so." Add the porous Mexican border, the chaotic withdrawal from Afghanistan, the price of gasoline, empty shelves, heavy-handed Covid practices, and what Edsall describes as "perceptions of Democrats being too woke and extreme."
The numbers are even worse for Democrats in the eight states expected to have the closest Senate elections: Arizona, Florida, Georgia, Nevada, New Hampshire, North Carolina, Pennsylvania and Wisconsin. Not only is Biden's overall job approval rating in those states 33% — 10 points lower than it is in the rest of the country. Registered voters in those eight states say they are more likely to vote for Republican House candidates than for Democrats by 23 points (at 58% to 35%).
Republicans are expected to pick up 40 seats in the House of Reps, including Ron Kind's Third District. Which is why Ron Johnson will (Platinum Subscriber bonus #3) seek election to a third term.
Blaska's Platinum Subscriber bonus reason #4: Don't discount the disgust with progressives' fixation on Global Climate Change in places like Cambridge and resultant inflated energy costs. Normally a reliable satchel of votes for Democrats, eastern Dane County is roiled by the prospect of solar farms as far as the eye can see. Becky Kleefisch will pounce.