Voters on Tuesday repudiated the Bernie/AOC/Pocan left
A "bloodbath," University of Virginia election analyst Larry Sabato told Rachel Maddow last night (2 November 21). 
"A five-alarm fire." — Van Jones on CNN.
"Whatever we're doing, it's not working." — Joan Walsh in The Nation.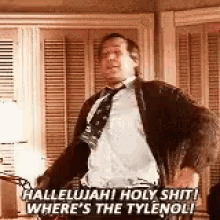 The progressive agenda, rejected
"In the war between Democratic progressives and Democratic moderates, the Republicans won." — former US Rep. Steve Israel, D-NY.
"A six-point program to make schools better and college more affordable will mean very little if voters believe their neighborhoods are unsafe; and while demagogues will eagerly feed such fears, they will motivate voters only if there is an underlying reality to them." — Jeff Greenfield in Politico.
"A Thumping in Virginia. Voters warn Democrats to walk away from the Sanders-Pelosi agenda." — Wall Street Journal. 
Republicans argue that Democrats and Mr. McAuliffe's campaign failed to address what is behind [a] sense of decline: increased costs of groceries and gasoline caused by inflation; continued frustration with schools; supply chain challenges; and crime. —New York Times.
Tuesday's election results "could spell doom for Biden's congressional Build Back Better agenda, which is currently being held together by a rusty paperclip and some old chewing gum. — The Dispatch.
"If you are a Democrat sitting on Capitol Hill and you are from one of these swing districts in suburban areas, are you rethinking tonight your vote on this reconciliation package?" former Obama adviser David Axelrod told CNN.
Critical race theory, exposed
"The Virginia GOP's most valuable player [award] has to go to Randi Weingarten, the leader of a radical teachers' union that ignored actual teaching, politicized everything, shut down schools, and literally tried to tell parents to shut up."— U.S. Sen. Ben Sasse, R-Nebraska.
"A hard night for the hard left. … The official party line is that CRT isn't taught in the public schools, that it's just some obscure graduate school seminar topic. But that's nowhere near true. While something called CRT is not taught in schools, some of the concepts are most definitely there." — former Madison WI mayor Dave Cieslewicz.
"Glenn Youngkin's victory proves white ignorance is a powerful weapon. Virginia's new Republican governor won his race by stoking outrage over critical race theory." — MSNBC's Joy Reid, auditioning for a remake of the movie Clueless.
---
'Go Brandon,' voters said
"Turns out voters really don't want to get mugged. They really don't want their businesses firebombed. And, if they are parents, they really don't want their kids being fed a bunch of racialist B.S. that is designed to provoke, divide, and indoctrinate." — Erick Woods-Erickson.
---
Free at last!
"Mr. Trump, naturally, tried to take credit for Mr. Youngkin's victory in statements on Tuesday night. But he was jumping in front of the victory parade." — Wall Street Journal.
"Far from simply juicing the GOP's pro-Trump base, [Youngkin] proved a Republican could assemble a broader coalition of right-leaning voters who may have scorned the former president — but who are willing to forget him. … throughout rural Virginia, Youngkin ran even with or, often, ahead of Trump." —Politico. 
Blaska's Bottom Lines:
Would even Rachel Maddow invite the Lincoln Project into her studio?
Baseball commissioner Rob Manfred will eat humble pie in the city he stiffed for the All-Star game. 
Global climate change is the biggest non-issue since Comet Kahoutek.
Donald Trump is fading like that snapshot of Marty McFly and his siblings.
Progressive Democrats can't pass gas without squabbling. 
Critical race theory is a dead man walking.
Democrat-run Virginia had a tax on groceries? Groceries!