No capacity limits or face masks required at the Werkes!
We stipulate: Resisting arrest, by itself, does not justify dying at the hands of police. But it can explain why.
The hard left has managed to turn George Floyd into a martyr in the same pantheon as St. Stephen. The man has been sanctified via murals boarding up countless storefronts smashed in his name. (Mindful that this is Good Friday) George Floyd died for the sins of AmeriKKKa's racist police, as the Defund the Cops contingent would have it. Modern-day slave catchers just wanna murder innocent black men. Never mind that the four officers charged in Floyd's death include a person of color.
Not just the organized BLM movement — our schools, media, and politicians teach vulnerable minds that they are VICTIMS of police and the white "power structure"!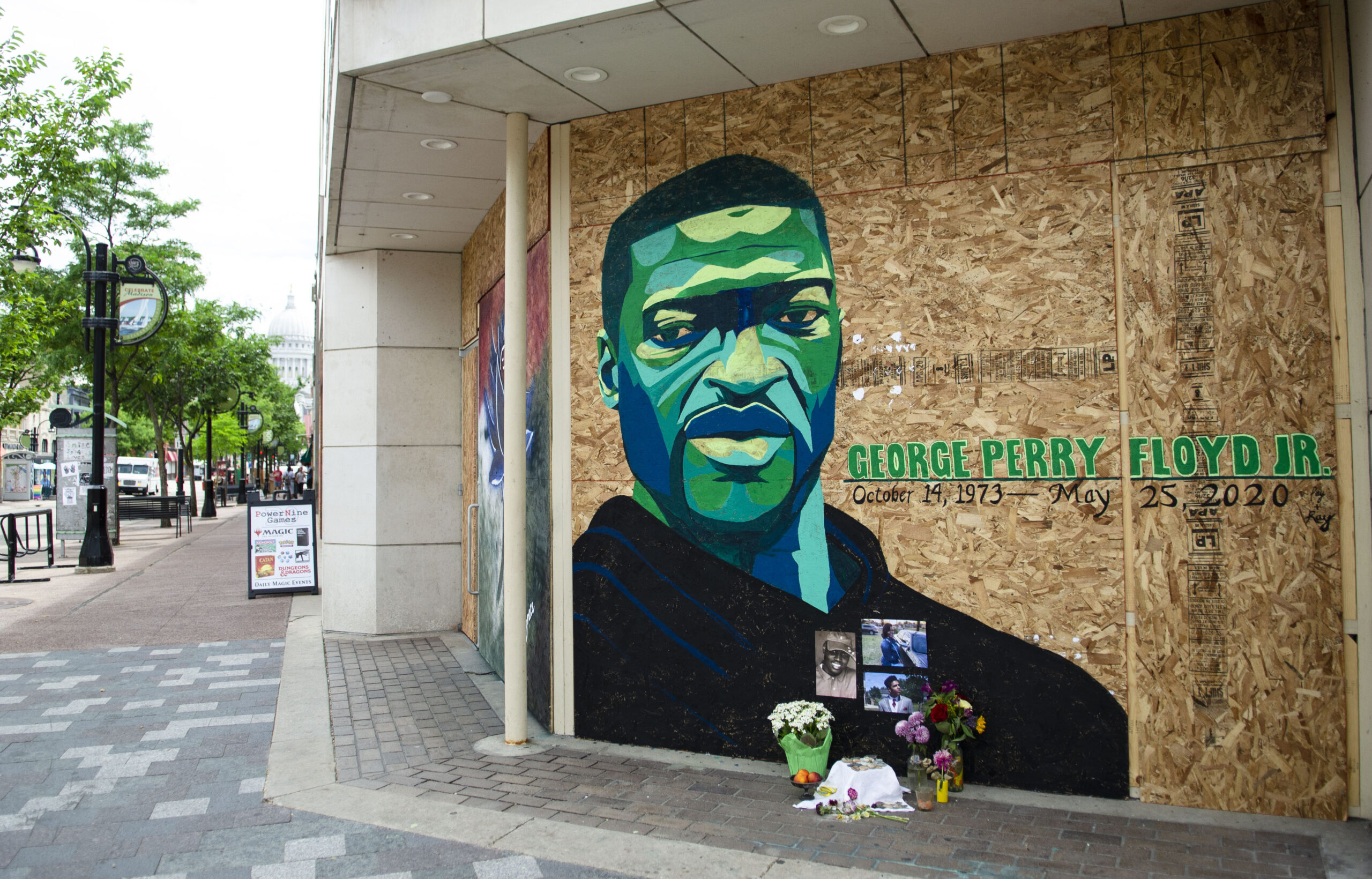 George Floyd is the wrong kind of hero
A police sergeant told us that the number of youth gang members here in Madison WI number in the thousands. Including Black Disciples, MS-13, and Latin Kings. The sergeant puts the total membership of youth gangs in Madison in the low thousands. (!) He said many of the 14- and 15 year olds already have 40 or more contacts with police. They pose on social media with firearms and rolls of one hundred dollar bills. 
These kids have learned they can get away with their activities without punishment or be released after a few days in juvenile detention which only serves as a finishing school and achievement badge. Because of racial disparity, don't you know.
Thanks to the wrong lessons being taught around George Floyd's demise. The Werkes would like to revise the curriculum: 
---
Do not commit crime. (Floyd was suspected of passing funny money.) 
Do not resist arrest. Police are not going to let you go free just because you do — although if enough defunding occurs, there won't be any police when you call. It must be said, too, Madison police — like those most every place else — will not pursue a speeding teenager through city streets.
Do not do drugs. To the nine questions asked in the last thrilling installment of this blogge, we add a 10th: To what degree did the fentanyl and methamphetamine in George Floyd's compromised system — a bad heart exacerbated by his exertions — cause his death?
---
Floyd broke all three rules
National Review's Andrew C. McCarthy has been covering the trial in Minneapolis:
•   The video and audio recordings are clear: Floyd, at 6′-4″ and 223 pounds was so determined not to be placed in the back of the squad car that, even though he was handcuffed, four grown men — police officers trained in the use of force, and pushing and pulling for all they were worth — could not get him to take a seated position.
•   Floyd began saying I can't breathe before being placed on the ground.
•   Who called paramedics? Police.
•   McCarthy also claims "Police surveillance video showed that the cops were not pressing body weight heavily on Floyd."
This does not mean the officers' prolonged restraint of Floyd later on, as his life faded, was justified. That is the central issue the jury will have to resolve.
Blaska's Bottom Line: We suspect that more than a few law and order types feel they have to give one up to the opposition in order to prove their fair mindedness and it may as well be Officer Derek Chauvin.