The definition of insanity
How many times can you blow bail and still get a free pass? Six times, judging by the case of Andre Miller.
Miller is the 21-year-old hard case who was arrested for dealing crack cocaine and heroin and for car jacking. Stole very nice cars. Accused of carrying a 9 mm. handgun with an extended magazine, illegally modified to be sweep the streets with one squeeze of the trigger.
Police chiefs usually hold their tongues. (Well, not Mike Koval!) But the WI State Journal captured the frustration of Town of Madison Police Chief Scott Gregory: "Signature bonds apparently do nothing to endure the defendant follows the court's orders. It is my hope a large cash bail is set for Miller to protect our community."
Because Andre M. Miller Jr. blew bail six (6) times. We get the concept of a second chance — but SIX times? !!!!!!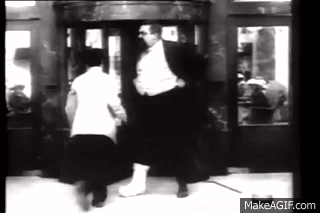 Progressivism victimizes the innocent
We would need to do a massive deep dive into court records but it does seem that many serial offenders are serial offenders because they get out on signature bond, rack up more victims, and don't come back without still more police work.
Katoine Richardson, the guy accused of causing a police officer to be wounded by gunfire on State Street 10-10-21, is accused of jumping bail three times. (Read & weep.)
We might need fewer police if our judiciary were not practicing Woke progressivism. They have subverted criminal justice in favor of "social justice" and "equity." Our judges and prosecutors have bought into the BLM/Progressive Dane/Freedom Inc. agenda: Empty the jails and put the troublemakers back onto our streets.
Who are these judges, anyway?
Dane County WI has 17 circuit court judges; they are elected in the non-partisan Spring (April 5) elections to six-year terms. Job pays $130,00 annually. (Another 11 court commissioners set initial bail at arraignment court. They are appointed.)

They are largely faceless; they rarely face opposition on the ballot. Not since 2013 has a judgeship been contested. For that reason, they rarely need to campaign, respond to questionnaires, sit for an endorsement interview, debate an opponent.
Five judgeships are on the ballot in the next election on 5 April 2022. Those benches are occupied by Valerie L. Bailey-Rihn, Nicholas McNamara, John Hyland, Stephen Ehlke — and Everett Mitchell. Mitchell is, by reputation, at least, the king of catch and release. Consider this case as Exhibit A:
Derailing the jail
One defendant at a time. A fellow by name of Sir Emarion M. Tucker this week pled guilty to raping a woman in her southwest side home on 1 September 2018. He also pled out to two unrelated burglary charges committed while he was free on bail. In March 2020, Judge Mitchell agreed to reduce Tucker's $30,000 bail to $2,000. Tucker was back on the streets.
Two months later, he robbed a woman on Radcliffe Drive on the far west side, struck her in the head and demanded sex. (More here.) Two months after that (July 2020), Tucker robbed and punched a 77-year-old woman and also attempted to steal her car in a parking lot on Cottage Grove Road. A raft of charges were dismissed to get Tucker's plea. Those include aggravated battery, armed robbery, armed burglary, attempted sexual assault, battery, and child pornography. Two felony bail jumping charges were also dismissed. 
Blaska's Bottom Line: Dane County elected a social justice warrior as a judge! Reader "Liberty" reminds us that the Democrat(ic) establishment that endorsed Mitchell — plus Progressive Dane. "Following the police shooting of Tony Robinson, an unarmed, black, 19-year-old, Mitchell led prayers at protests and pushed for review of police use of force policies and arrest rate disparities."