Blame the police and the news media!
This being the Emerald City, there are several "Free Katoine" movements afoot. Katoine Richardson is the 19-year-old with three felony bail jumpings prohibited from possessing a weapon and under a court curfew. (More here.) Madison police found him out and about on State Street after midnight in possession of a gun, which he fired. A police officer fired back and mistakenly hit another officer.
Allies for Black Lives – Madison expressed sympathy. For Katoine Richardson. "Policing in Madison is a very safe job except when the police get involved." Followed with hashtags: #FreeKatoine #DefundPolice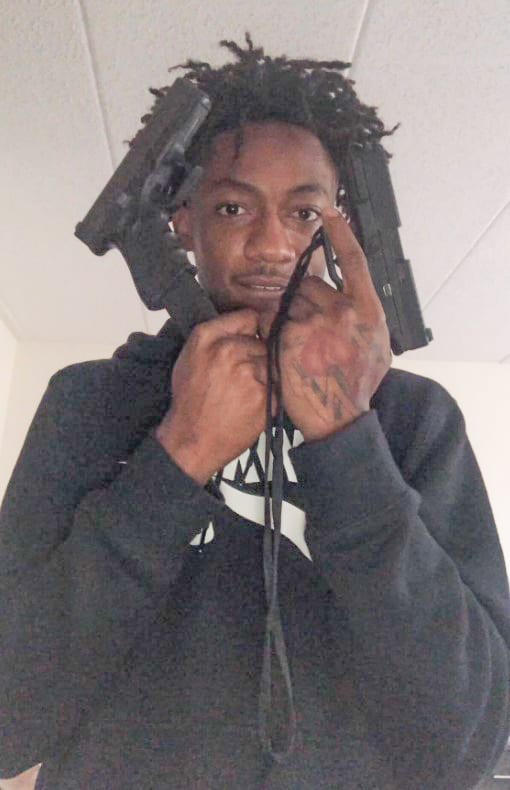 Wisconsin Right Now's capture of Richardson's social media page
Freedom Inc., the taxpayer-supported social justice warriors who bullied the school board into expelling police, is also on the case. They rallied Thursday in front of the jail shouting "F-bomb 12." Incredibly, Freedom Inc. blames the police for "further criminaliz[ing] him." Notice how the statement read at the poorly attended rally absolves the young man of any personal responsibility:
Katoine is currently still incarcerated, but the cops and news reporters whose lies further criminalized him are not currently facing any charges. This traumatic experience has forced Katoine back into a cycle of criminalization that is made intentionally impossible for Black youth to escape. …
Which is rich because the courts kept releasing Katoine Richardson onto Madison streets, only asking that he be home by 10 p.m. and quit packing heat. Apparently, the was too much to ask. Freedom Inc. segues into its Defund the Police rant:
All other Black people must be released from systems of policing, including that of detention centers and cash bail. We must immediately defund MPD and abolish policing. Close all prisons and jails, and instead invest resources into our own communities for community control and infrastructure that would have our needs met.
Rather than shoot a fully armed man, one of the police officers tried to wrestle Katoine's gun from him. In the struggle, the gun went off. BTW: The Officer McKinley referenced in the following Wisconsin State Journal account is black:
When Richardson was down, Officer Edward McKinley testified, he saw that Richardson had a gun in his hand and that it was aimed momentarily in McKinley's direction. He said he wasn't sure whether the aim was willful or not.
McKinley said he briefly considered drawing his own weapon but instead charged at Richardson to get the gun away from him. During a struggle, he testified, he saw Richardson try to pull back the slide on the gun to put a bullet into its chamber. While [the officer] and Richardson both had their hands on the gun, it fired. [The police officer testified] it could have struck any of a number of people who were on State Street that night.
→ In other words, Officer McKinley saved the poor mope's life!
Liam Manjon of the Social Justice Center is trying to raise money to throw Richardson's bail, which is now $11,000. (Good on D.A. Ismael Ozanne — he actually sought $50,000 bail!)
Blaska's Bottom Line: If there is any good news, it is that in four days they have raised $360 toward a goal of $10,000.