Diversity on campus? How about some intellectual diversity?!
Hasn't made the national news wire yet but should. The president of the University of Wisconsin system — that sprawling tentacle of 13 four-year and 13 more two-year campuses and outreach through University Extension — drove a fat wooden stake through the heart of Wokedom.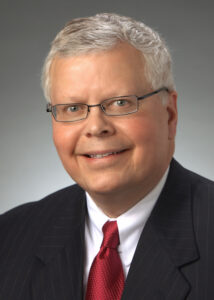 Jay Rothman, the heretofore anonymous successor to Tommy Thompson at the helm of taxpayer-supported higher education in politically purple Wisconsin, just made a name for himself. The president of a university system that employs 35,000 professors, support and maintenance staff, is banning all tests of diversity, equity and inclusion — the holy trinity of the progressive religion.
President Rothman delivered his thunderclap this week before the WI Assembly Committee on Colleges and Universities. Republicans — much against the will of minority Democrats — are investigating the suppression of conservative speech on UW campuses. That suppression was borne out by a survey of over 10,000 students completed earlier this year. ("Fear and loathing on the university campus.")
Do you denounce your white privilege and promise to make reparations?
Requiring prospective employees to attest to their DEI faith is a prohibited political test, President Rothman told legislators. "If people think we are imposing litmus tests on them at that stage in the employment process, we are not being inclusive," he said. "We need to be inclusive."
Doubtless, the UW system boss was responding to Assembly Speaker Robin Vos, who threatens to reduce system funding by the $16 million spent annually on DEI enforcement.
"I have heard from people who have had to fill out DEI statements to apply for a UW job and graduate students who have had to admit to their white privilege. This is preposterous!"

— Assembly Speaker Robin Vos
DEI is a big (but not white) LIE
The Greater Madison Chamber of Commerce is encouraging its private sector employers to report out employee headcount by race, ethnicity, and gender. They call it DIJE, "the Chamber's localized, private-sector platform designed to accelerate inclusive economic growth."
→ "What if diversity training is doing more harm than good?" — New York Times.
→ "One type of diversity never seems to matter," Carrie Lukas declared in Forbes, pointing out that DEI doesn't give a fig for "political or ideological diversity." Cited by "The Left already knows DEI is a lie" in National Review (as is the next example).
→ "'Equity' doesn't mean what the left says it means," a headline from Matt Clark, the president of the Alabama Center for Law and Liberty.
→ Robin DiAngelo, author of White Privilege advises people of color to "get away from white people."'
Republican legislators also struck from Tony Evers' budget $3 million the Democrat(ic) governor intended for a new, cabinet-level chief equity officer AND 18 more equity officers scattered throughout state government. (More here.)
Blaska's Bottom Line: Good start, President Rothman. Now finish the job.