When will voters demand accountability?
As impenetrable as a galactic black hole, the Madison Metropolitan School District guards its secrets. What is the WaPost motto? "Democracy Dies In Darkness." After being denied access to public records for a year now, our good government allies at Wisconsin Institute for Law & Liberty are are bringing lawsuit against MMSD.
WILL wants access to a district directive that teachers "prioritize your African American students meeting with you first and more often" in a program to improve reading, math, and something called "foundational skills."
"MMSD still refuses to provide public records related to this racially discriminatory policy," WILL charges.
→ "Madison schools: Press #1 for white; press #2 for black."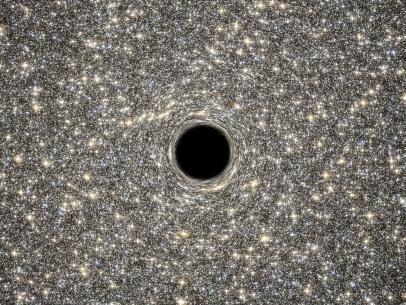 "MMSD might be the state's worst offender when it comes to extreme delays in responding to record requests. Several requests to the district have remained unfulfilled for more than a year, and they have a long history of problems."

— Tom Kamenick, president of the Wisconsin Transparency Project
---
Blaska is also waiting
Restorative justice is now in its seventh academic year at Madison's public schools. The Werkes asked the school district:
• What is restorative justice?
• What does it look like?
• How long does it take?

• Where is it conducted?
• Who performs it?
• What criteria determine who qualifies and who (instead) is referred to the legal system?

• How many students are currently undergoing restorative justice?
• How many students have completed restorative justice?
• What are the metrics that determine restorative justice has succeeded?

• How many restorative justice "graduates" been a) re-admitted to that program or b) referred to the criminal justice system?
We submitted those questions eleven months ago on 02-23-22. We are still waiting for answers.
---
WILL Deputy Counsel Dan Lennington submitted his records request in January 2022, followed up on March 8, August 4, September 19, September 28, November 18 and December 6 with no response other than a single comment from MMSD that "we will review this request as soon as practical." (More here.)
Blaska's Bottom Line: Kids who need help to learn should get that help. Their race should not matter — except to race-obsessed educrats who want to make "the numbers work." WILL is doing the work the WI State Journal should be doing. The Capital Times, in particular, keeps calling school choice vouchers "unaccountable" but praises the Madison school board.