Madison WI being a polity of political bubble boys, it is possible that the editor emeritus of The Capital Times has not spoken to an actual, knuckle-dragging conservative in almost three years. That would be when his editorial board interviewed Blaska for an endorsement he never expected to get in his heroic run for school board. They didn't like our platform of restoring discipline in our public schools.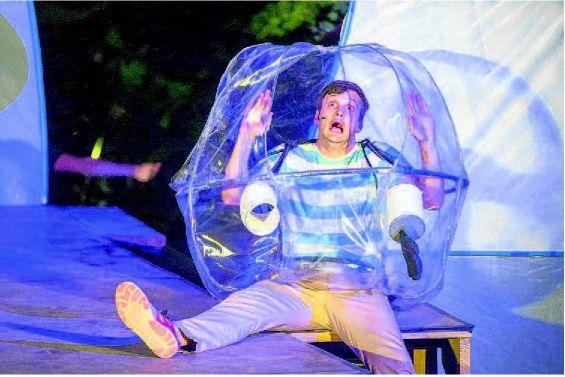 Dave Zweifel is up in the Sunday paper with another op ed that, boiled down, amounts to "Republicans are bad. BAD!" (We hear Dana Carvey imitating George Bush Sr.)
"Only one party turns a vigilante who killed two people … into a folk hero," Dave indicts. The Werkes counters that only one party extols child rapist Joseph Rosenbaum and his arsonist allies as mostly peaceful racial injustice protestors. Only one party thinks that Gaige Grosskreutz should have been allowed to shoot Rittenhouse. That would be Democrats.
Mr. Zweifel continues his trope: "Only one party … wants to limit access to the ballot." The Werkes counters only one party wants to bestow the franchise to aliens. (See: Bill de Blasio.) Plus medicaid, plus a check for $450,000. Democrats.
Zweifel: "Only one party rises in defense of parents publicly threatening school boards." The Werkes: Only one party defends teaching that white kids are guilty of racism, then siccs the FBI on parents if they object: Democrats.
Zweifel: "Only one party has taken to defending book-banning …" The Werkes asks, What books?! Only one party practices cancel culture: erases the name Fredric March, cancels Dr. Seuss, and disinvites Condoleeza Rice from commencement ceremonies. Democrats.
Zweifel: "Only one party refuses to debate voting reform." The Werkes: Only one party proposes packing the Supreme Court, abolishing the Electoral College (to Wisconsin's disadvantage), and nationalizing elections." Democrats.
Zweifel: "Only one party … relies on conspiracy theories." The Werkes wonders Who promoted the Russian Collusion hoax? Hillary Clinton, the Democratic National Committee, Rep. Adam Schiff, and their cheerleaders in the news media, is who.
Zweifel: "Only one party believes elections are a fraud unless the Republican wins." The Werkes remembers when Democrats smashed windows, harassed Republicans, and assaulted police during Trump's inauguration. BTW: Stacey Abrams still has not conceded.
Let's call the roll!
Only one party is defunding the police. Only one party wants cops out of schools, defends Gov. Evers for letting Kenosha burn, wants to end bail and Derail the Jail. Only one side wants to confiscate guns, put boys in the girls' locker room, spend trillions of dollars on "shovel-ready" boondoggles. It's not Republicans who are fanning inflation.
Only one side denies parents the right to choose their kids' schools unless they are wealthy. Who else is dumbing down education, substituting race for behavior, and pulling down statues? Who else lionizes A.O.C. and The Squad, wants to decriminalize crack cocaine but ban gasoline? Who else wants porous borders and plays the race card if you disagree?
All of the above would be Democrats and their knee-jerk mouthpiece, The Capital Times — sometimes in so many words and other times with silent acquiescence. BTW: Milwaukee District Attorney John "low bail" Chisholm is a Democrat, last we checked. The mayors of Minneapolis, Milwaukee, Seattle, Portland, Chicago, Ferguson MO, Kenosha and Madison WI — Democrats, all.
Blaska's Bottom Line: The Werkes has done its fair share criticizing Republicans. Would that The Capital Times show the same intellectual rigor and shovel out its own Augean stables.