All politics is loco
A progressive putsch? The previous installment of your favorite Blogge reported that Madison is redrawing its aldermanic districts to conform with the 2020 Census. Now the context: The maps throw council moderates Gary Halverson, Sheri Carter, and Barbara Harrington McKinney against Woke progressive incumbents. This correspondence references Halverson's district.
→ UPDATE: Ad Hoc Redistricting Committee 10-07-21 unanimously recommends Map #7a.
Speaking of redistricting … We see yard signs proclaiming "This Time, Fair Maps." It's always unfair when Republicans win, isn't it! It is an article of faith that Republicans control both houses of the Wisconsin legislature only because they jiggered the maps. That urban myth is gospel at our favorite morning daily newspaper here in the Emerald City. Republicans, they say, packed Democrats into a few districts, diluting their strength elsewhere. No, the Werkes counters, Three Men and a Truck did the packing.
Even Tony Evers' maps give Republicans a majority! Draft maps of Evers' "non-partisan" People's Maps Commission still give Republicans majorities of at between 55 to 58 members of 99 total. Not that much difference from its current 61-38 Republican advantage. The commission's mock-ups of state Senate maps give Republicans majorities of between 17 and 19 of 33 members. It's now 21-12. This time, fair losers, liberals!
Here's the kicker: All three People's maps eliminate majority-minority race districts required by federal law, according to Common Sense Wisconsin.
→ See also "Crooked maps, crooked solutions."
AG candidate Ryan Owens had raised three hundred grand — seven times more than his lone opponent for the Republican nomination. He had the Tommy Thompson machine behind him, is a barnstormer on the stump, was leading in the polls but pulls out of the AG race because … he discovered politics was a contact sport?! What a wuss!
"Having never run for political office before, I did not fully anticipate how disgusting it would get so quickly."
So Owens had recorded some podcasts with turncoat Charlie Sykes. So what? Part of his job as an academic: explore all sides. Apparently, he praised Tony Evers on Covid before criticizing Eric Toney for enforcing the governor's Covid lockdowns. Erasing those podcasts was the greater mistake. Citing his autistic child as a reason to quit is harder to forgive.
Dave Cieslewicz argues that Ron Johnson is playing Hamlet in order to draft for his chosen successor, Mike Gallagher. By the time Johnson announces he's done, the Green Bay congressman will have his ducks in a row and it will be too late for anyone else to get in. Dave's hypothesis has some merit but RonJon has the wind at his back, thanks to Joe Biden's incompetence and congressional Democrats' ineptitude.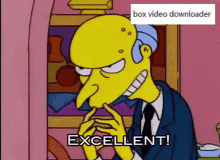 Erick-Woods Erickson understands that, by pushing off a reckoning on the debt ceiling, Republican leader Mitch McConnell has robbed Democrats of that issue, thereby returning the focus on the Democrats' cat fight. Bernie Sanders and the Woke Left are eating their own: Joe Manchin and Kyrsten Sinema.
Montgomery Burns is steepling his fingers and muttering, "Excellent!"
Memo to Eric Hovde: If you're still thinking of running for governor, tell someone at the WI State Journal to mention your name among the speculatives.
UW-Madison mental health counselors serve non-white students only? Wisconsin Institute for Law & Liberty threatens action.
Blaska's Bottom Line: Progressives have been delegitimizing elections they lose for years; they only stepped up their game when Donald Trump got elected (which he was in 2016, but not in 2020).