Intimidation trumps persuasion
We now know why Chancellor Rebecca Blank caves to the handful of social justice warriors scouring the UW-Madison campus for sources of umbrage. She wants to pee in peace.
Because the shock troops of Woke progressivism will follow you into the loo shouting their slogans, then post your humiliation on social media. Like they did with U.S. Sen. Kyrsten Sinema.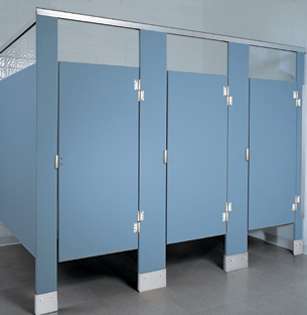 These are not voting booths
"Leftists videotape Sen. Kyrsten Sinema in bathroom.
No outrage in mainstream news media."

"At the Washington Post, the key takeaway was that "frustration over Sen. Kyrsten Sinema's refusal to fall in line with other Senate Democrats and pass legislation central to President Biden's agenda" had "boiled over." …

"If, instead of a left-winger berating a moderate Democrat in the loo, a right-winger had berated a moderate Republican, it would have been the biggest news of the year. … It would have been deemed to be representative of everything that was wrong with the American Right — and with the United States itself." — National Review.
Bullying is the Left's bloodsport
… Erick-Woods Erickson affirms. Freedom Inc. F-bombed the school board president through bullhorns late at night at her home (Where her children play with their toys!) until Gloria Reyes relented and voted to expel police from Madison's public high schools. That was after they sent all seven school board members scurrying into the night as they shouted down the annual budget meeting.
Dane County's district attorney and its sheriff got the same treatment. Result: BLM can shut down rush-hour traffic and get not so much as a ticket for an ordinance violation.
It weren't Trump supporters who trashed statues of an abolitionist and of early feminism on the Capitol Square. Or administered a beat-down of a gay Democrat(ic) state legislator.  Or banished a 42-ton boulder in the name of equity!
Deep-dish chutzpah
John Nichols accusing Republicans of punishing dissent is, itself Orwellian. (Nichols recycles the argument that critical race theory is taught only at the college graduate level, ignoring that it is practiced in K-12 schools throughout the nation — nowhere more so than right here in Madison WI. Or that "structural racism" and "white privilege" are not CRT precepts. You don't think banning police from troubled high schools is CRT?)
The progressive Left — represented not just by Democratic politicians but by activists, aligned groups, institutions, cultural figures, and certain journalists — operates on the mentality that anyone who stands in the way of it getting what it wants must be destroyed.

Joe the Plumber, Brett Kavanaugh, the Little Sisters of the Poor, Brendan Eich. And right now, Kyrsten Sinema. … Sunday morning Politico's Playbook newsletter thought the biggest story of the day was that Saturday Night Live was making fun of Sinema. —"The piranhas come for Kyrsten Sinema," Jim Geraghty, National Review.
Blaska's Bottom Line: We have our own doubts on the efficacy of a statutory ban of CRT — not that it shouldn't be banned but in nailing it down in court. We prefer an enlightened electorate voting in a new school board. John Nichols and other progressives can pose for holy pictures only when they condemn the Stalinist cancel culture that renders Fredric March a non-person at his alma mater. Instead, Nichols, the Nation, and The Capital Times have acquiesced in the Left's bullying of the public square.