Our plea to Tommy Thompson
on behalf of university students everywhere!
Dear Governor, Mr. Cabinet Secretary, UW System President, My Old Boss:
Restrained, moderate Blaska sez: I have some appreciation for the separation of powers at our great university system. Don't know that you have to go all S.I. Hayakawa about this but get your chancellors in the same room, lock the door and remind them that the University of Wisconsin is a TEACHING institution as well as research. Students are there to LEARN, not to dictate. Chancellors LEAD, they do not kowtow.
In particular, tell Rebecca Blank to restore the Chamberlin Rock where it belongs and put it under 24-hour watch. (Cameras and drones will suffice.) Tell Blank and Chancellor Leavitt at Oshkosh to restore the good name of Fredric March. Suggest (but don't insist) a Fredric March film festival is in order. Put up a damned explanation board if they must.
Cultural illiterates
The chancellors should call in the cultural vandals beforehand and tell them their continued presence on campus depends on their behavior, not their identity. (Another teachable moment!) Bonus: Throw Senator Steve Nass a bone and scrap Grievance Studies altogether. Tell 'em to go to Minnesota if they want to learn how not to think. Think of the $$$ savings! Police departments throughout WI will thank you.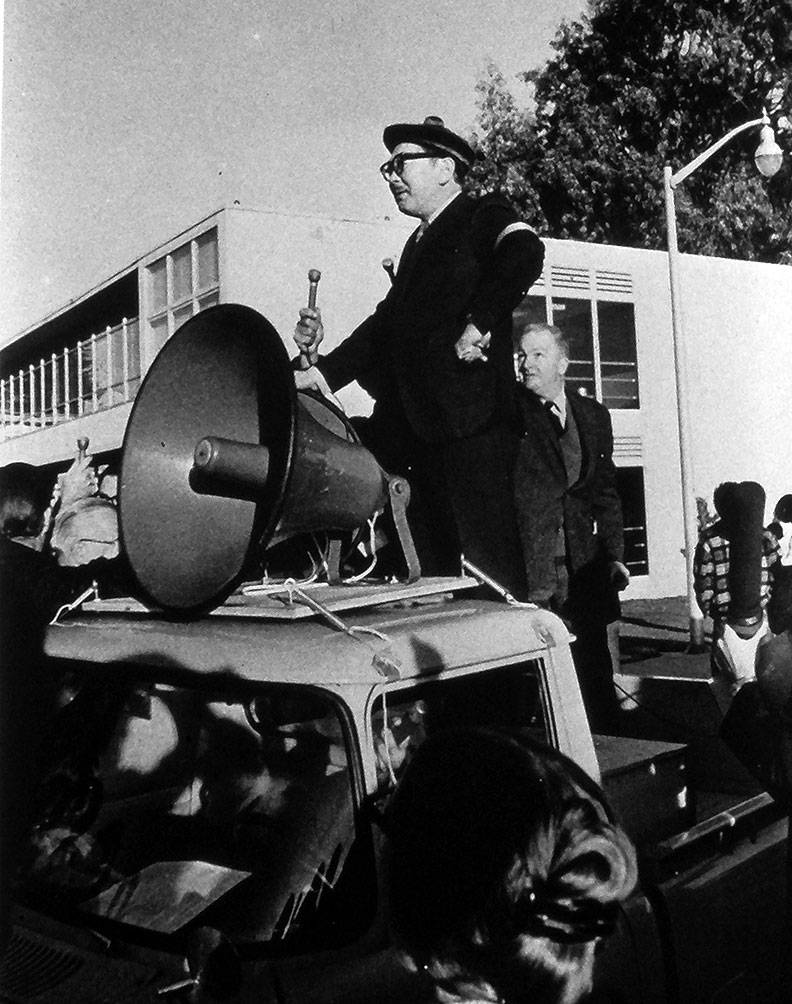 Pure, unadulterated Bottom Line BLASKA sez: Wear the tam o'shanter, get a bullhorn, and ride up and down State Street and around Capitol Square in a Popemobile to announce all of the preceding. You will be a national hero. Again.