Where is your head … set?
You might not remember the name "Raymond Donovan," but you will remember what he said. The news media, virulently anti-Republican even 34 years ago, dragged the obscure cabinet member's name through the mud as a way to dirty up President Reagan until a court of law cleared the man of flimsy corruption charges.
"Where do I go to get my reputation back," was Donovan's plaint.
Paul Skidmore could ask the same question. 
Apologies are on order, all around. Apologies from 14 progressive city alders. Apologies from The Capital Times. Apologies from anti-police scold Shadayra Kilfoy-Flores who lodged the formal complaint alleging that Paul Skidmore, by name, called her the C-word during a late-night/ early morning session of the Common Council conducted on-line 09-02-20. Apologies are due the alder representing Madison WI's 9th District who has never been known to utter a cuss word — even in private conversation.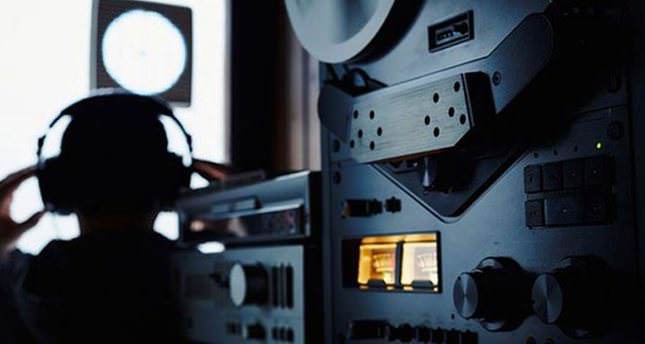 Not likely Skidmore
Determined to ferret out the evil-doer, the City of Madison contracted, at taxpayer expense, a forensic audio study of the proceeding. The results, ably reported by Chris Rickert in the WI State Journal, were inconclusive. "It is not scientifically valid to do a voice comparison on one spoken word." said the report. (Here in full.) Especially since Zoom merged the individual audio tracks into one file to save storage space. But, the Werkes concludes, based on the USA Forensic's report, that it is highly unlikely that it was Skidmore. Why?
Skidmore's was not one of the nine microphones

 that were live when the dastardly word was heard. But, due to Kilfoy-Flores' complaint, his voice sample was included in the forensic examination.
Video of the person who said the alleged profanity did not pop up in the Zoom meeting.
No one in the meeting reacted to the slur at the time it was uttered.
Based the 10 voice samples and nothing else,

the voice could just as well have been Ald. Michael Tierney or Ald. Keith Furman or city staffer Joe Schraven

as Skidmore.
Its examination, Phoenix-based USA Forensic warns, is not definitive nor would its results be admissible in court. Finally:
The culprit likely was wearing a headset due to proximity to a microphone.

That was not Skidmore.
Ann of Althouse sez: "Sounds like it wasn't Skidmore."
This slideshow requires JavaScript.
---
'Due to the proximity to the microphone, it's likely we are working with a headset. It is possible someone could have leaned into a microphone, however the AGC circuit … would have likely attenuated, making that easy to see on a scope.'— Bryan Neumeister, USA Forensic.
---
Alds. Tierney and Furman plus IT facilitator Joe Schraven all wore headsets during the meeting. The Capital Times reports that they, too, deny uttering the word.
Roll call of shame
"There is little question as to the source," Ald. Rebecca Kemble said at the time. Irony is lost on the self-described "anarcho-syndicalist." She used a vile term to describe Mayor Satya and the mayor's supporters. Kemble hasn't resigned; she's running for re-election.
⇒ See also: "C-word stands for progressive Conspiracy."
⇒ See also: "Blaska is disgusting and gross." — Shadayra Kilfoy-Flores
"We do not need to see his face," Kilfoy Flores wrote. "His voice is absolutely unmistakable."
Blaska's Bottom Line: Except when it is mistakable. Madison's progressives know they can't beat Skidmore on his support for public safety so they resorted to modern-day McCarthyism.