Judge Judy in the sky with diamonds
We live in strange times. The Speaker of the U.S. House of Representatives turns over security footage taken of the J/6 insurrection to a cable TV entertainer. The foreperson of a grand jury investigating Donald Tr•mp works the news talk shows like a starlet flogging her latest Netflix release.
"Love is kinda crazy with a spooky little girl like you"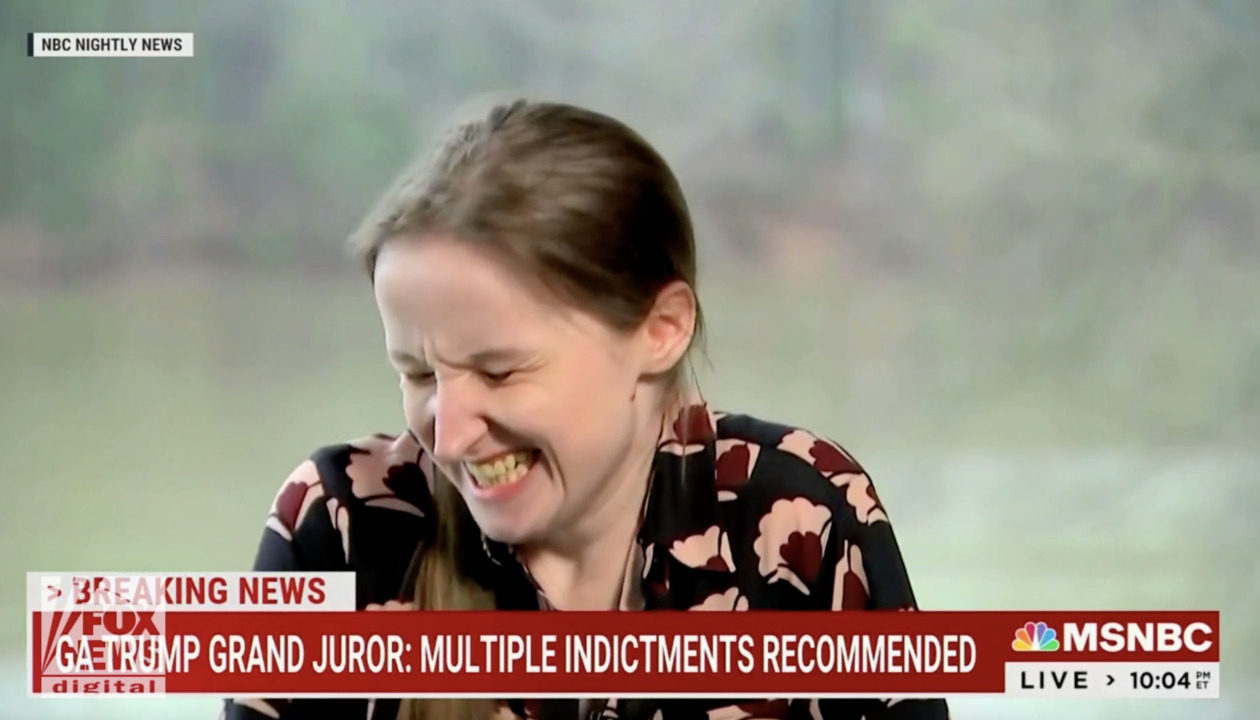 The last time a grand jury foreman did a sit-down interview was never. Grand juries are secret for a reason. Worse, the young lady comes across as a ditz. A flibbertigibbet. Evicted from the trailer park. We learn that Ms. Emily Kohrs held a Ninja Turtle popsicle while swearing in a witness. Not exactly Martin Balsam playing Juror #1 on Twelve Angry Men. If this is whom they chose as foreman, the jurors must have resembled the cast of Lil Abner.
Is Madison next?
Woke cities across the nation are using federal pandemic funds to pay reparations. Providence RI is in for $10 million in pandemic relief. San Francisco reparationists demand $5 million per eligible black resident. The State of California's reparations task force has presented a bill for $569 billion. Never mind that slavery was never legal there.
Boston reparations will cover not just slavery but more "recent" housing and economic inequities, law professor Jonathan Turley reports.
In the U.S. Senate, Cory Booker introduced a new federal reparations bill that would create a new federal commission similar to those of states like California. It is supported by Senator Tammy Baldwin (D-WI).
Madison alders will consider enacting "a truth and reconciliation process." Sponsoring Ald. Brian Benford says it would "address past wrongs" and "acknowledge the horrific racial disparities within our midst." (His proposal here.)
Incompetent hires killed Tyre
Heather Mac Donald makes the case that the war on cops killed Tyre Nichols in Memphis.
The Nichols beating is not the product of racism; it is the tragic culmination of the very narrative being offered to explain that beating. The idea that policing is racist, both in its treatment of black suspects and in its hiring of black officers, has led to manpower loss, a lowering of standards, and a drop in proactive enforcement. The resulting increase in crime then puts more downward pressure on hiring standards in order to try to replenish the depleted ranks. Unable to compensate for officer attrition, police departments are left without enough well-trained sergeants and lieutenants to supervise officers who maybe should never have been hired in the first place.

— "What killed Tyre Nichols?"
Blaska's Bottom Line: Another example of the Left news media "Republicans pounce" syndrome, from CNN: "GOP sees vulnerability for Democrats in wake of toxic train wreck"