The good, the bad, and the deranged!
The Squire of Blaska Stately Manor checked off Tuesday as another day safe from a keyboard warrior named Bill Elmhorst. He's up on Facebook sharing this message with the world:
"The day is coming soon where good men are going to have do do bad things to very bad people." 
We presume Bill counts himself as one of the good men, but that still leaves three questions outstanding:
How many more are there of you?
Who(m) are the very bad people? Is Mike Pence still on the list? and
What "bad things" have you in mind? Worse than January 6?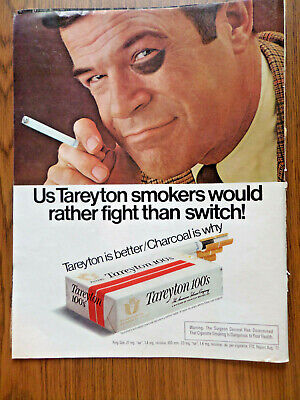 Tyrants are everywhere!
Bill's post has plenty of Amens, including that of Walter Schuette, who adds: "The DemLibs want a civil war." We suspect that might be a case of projection, wish oft being father to the thought.
The post originated with a group called Idahoans for Liberty. Their Facebook page pledges, "Rebellion to tyrants is allegiance to God." Joe Biden appears to be one of those tyrants. Other peoples must endure Vladimir Putin, Americans are oppressed by Joe Biden. When God says it's O.K., you can do pretty much anything, they're saying.
These are some of the same people who blame January 6 on Nancy Pelosi. They believe 2020 was stolen from Donald Trump. Why, because Donald Trump says so. Aside from the My Pillow Guy, that guy with a tattoo of Nixon on his ass, and Mike Gableman — there aren't many others. Not Sen. Ron Johnson, who voted to certify.
---
Once again, The Capital Times defends the cancel culture. Gary Halverson "needed to step down" as alder because he succumbed to an on-line appeal for membership in the Oath Keepers two years ago. Yes, Halverson could have done a thorough background check. That he canceled two months later is evidence that he discovered his mistake, is it not? Did Gary Halverson storm the Capitol? Threaten to hang Mike Pence? Burn crosses? For that matter, did the alder pull down the statues on Madison's Capitol Square or set fire to Kenosha? No mistakes allowed at The Capital Times.
This is the same Capital Times that urged school resource police officers be defunded. It has yet to call for Fredric March's good name or the Chamberlin Rock to be returned to campus. Dane County's "Progressive Voice" never criticized Brandi Grayson for shutting down busy thoroughfares on behalf of "racial justice"or Freedom Inc. for shutting down school board meetings. Two years ago when then-Alder "Mad" Max Prestigiacomo urged the Left to "F-bomb Sh• Up" the CT was silent.
Those, at least, were sins of omission. What explains the hero worship (here penned by editor emeritus Dave Zweifel) accorded an actual dues-paying Communist?! Remember horrible old Clarence Kailin? Unrepentant, well after the horrors of Lenin, Stalin, and their successors were revealed. The bastard died at age 95 in 2009 but a monument to the priest-killer stands at James Madison Park.
---
Always wondered: how would Trump know that the election was stolen? His own campaign operatives told him he lost. So did his White House lawyers. So did his attorney general. All Republicans. Does this guy have a magic X-ray machine that can look into every ballot box in Georgia, Arizona, Wisconsin, Pennsylvania, and Nevada? Maybe Govs. Brian Kemp and Doug Ducey, and WI Speaker Robin Vos were sleeper agents for Biden. All those judges and justices in those 60 court cases — many appointed by Republicans like Trump — bought off!
Blaska's Bottom Line: Now tell me who is suffering Trump derangement syndrome!