When will Madison get restored!
Last we checked, John Nichols has not been run out of Mayberry for hawking the progressive snake oil of "restorative justice." Neither has he folded his tent.
"Restorative justice" is the hair of the dog that bit ya wherever critical race theory is practiced. Just not so much in Nancy Pelosi's San Francisco after 06-07-22. Tuesday's recall of their soft-on-cime district attorney is what they call "an inflection point." The day the Left's earth stood still.
Just 2½ years ago Comrade Nichols crowed that "Chesa Boudin wants to bring restorative justice to San Francisco." Suffice to say, he did just that. The city suffered high-end smashing and grabbing, homeless tent pooping, and school closed but renamed until voters Woke up and restored real justice. This was Nichols in The Nation in the halcyon days of October 2019: 
"Boudin is running for the city's district attorney seat to make the criminal justice system's extreme racial and economic disparities a thing of the past." Also a thing of the past: San Francisco as a livable city.
Make no big plans
Mr. Boudin, Comrade John wrote then, "has attracted the support of change agents from across the country: Chicago District Attorney Kim Foxx, Philadelphia District Attorney Larry Krasner … to name a few. … He has big plans to eliminate cash bail, to end racial disparities, to end mass incarceration," etc. etc.
He has distinguished himself in this moment of debate about the criminal justice system by speaking openly, and insightfully, about his own experience as the son of parents who were jailed throughout his childhood. His parents, Weather Underground radicals Kathy Boudin and David Gilbert, were incarcerated when he was just 14 months old for driving the getaway vehicle in a robbery that left three men dead. 
Two of them police, the third a security guard.
Raised in Chicago by Bill Ayers and Bernardine Dohrn, who were also members of the Weather Underground, Boudin recalls visiting his parents behind bars, and struggling with what that meant for his life.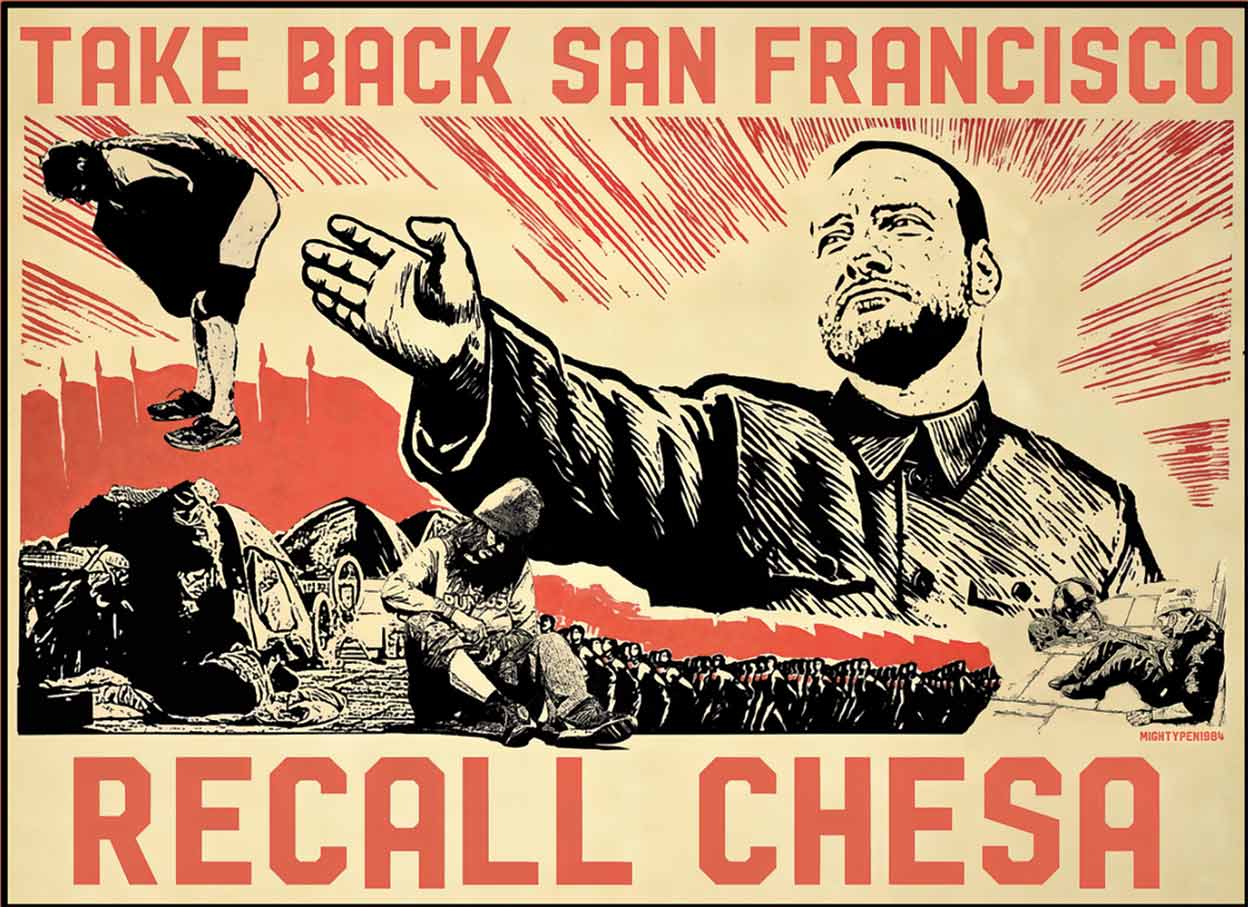 In other words, Boudin blamed The System instead of poor parenting. In fairness (a concept to which we resort in desperation), John Nichols has co-conspirators, as this review of The Nation's recent archives indicates:
→ "The California prosecutors who want to keep people out of jail." (Published 05-17-21.) They kept criminals on the street, instead!
→ "Our friend Kathy Boudin: a great life and a great loss." (Published 05-03-22.) Never mind the three dead — not counting the three rads killed in their bomb-making apartment.
→ "Parents in prison: an interview with Chesa Boudin." (03-04-21.) My mother, the murderer!
---
'More progressives will meet Boudin's fate'
UPDATE: After citing "dark money," The Nation magazine acknowledged their big fail this morning at 5 a.m.:
"The ousting of the progressive San Francisco district attorney suggests that Democrats have failed to win the public with their messaging on criminal justice. …
"… a huge wake-up call to Democrats. Big-city voters are upset about soaring crime rates, and big-city voters in California … are particularly angered by the confluence of crime and homelessness. … If Democrats can't find a smart-on-crime message that resonates, and ways to sell well thought out, research-based alternatives to mass incarceration to a rattled public, it's entirely possible that more progressive prosecutors will meet Boudin's fate."
---