I am might be woman, hear me roar! — Helen Reddy
It just hit the Head Groundskeeper! Maybe because he's a little slow like Uncle Joe at the Junction, Petticoat Junction. It is the most important question to come out of the confirmation hearing. Ketanji Brown Jackson, nominated for the U.S. Supreme Court, can't define what is a woman — because s/he's not a biologist!
Don't know much biology, or the French I took!— Sam Cooke and Herman's Hermits.
Perhaps the President will fill the next court vacancy with a board-certified biologist. In history (apparently another elective at Harvard University) heroes were known by sobriquets like "Great Emancipator" and "The Great Compromiser." Ketanji Brown Jackson may go down as the "Great Equivocater." ("Great Pretender" is already taken, by the Platters.) Small price to pay for getting the Democrats' vote but don't expert her them to join Ali Muldrow's quest for menstrual equity.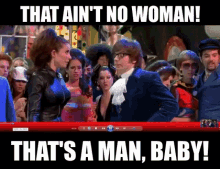 When we could still laugh
From our side of the aisle, the lady's answer (Oops, there we go again!) is symptomatic of today's progressive gender dysphasia. The woman (Oops, squared!) is now a hero(ine) to millions of Woke progressives.
President Biden said one of the reasons he nominated her them was that s/he was female — a black woman. (The third, unspoken, is that s/he's progressive as Bernie Sanders in a wet Ché tee shirt.)
National Lampoon cartoon: Black man in sunglasses begging on a street corner. His hand-lettered sign reads: "Please help me. I am blind and I think I may be black."
The Werkes surmises that Kentanji Brown Jackson thinks s/he may be female — is almost positive — but doesn't want to diss the BIPOCs, a key constituency of "the base." Not with Lia Thomas on a winning streak in women's swim meets! Which is the kind of case that may very well work its way up to the high court.
In which case, Ketanji Brown Jackson is one smart, non-cisgendered cookie. Undoubtedly, was a very effective public defender — a proclivity s/he seems to have retained on the bench, given the consideration shown to child pornographers.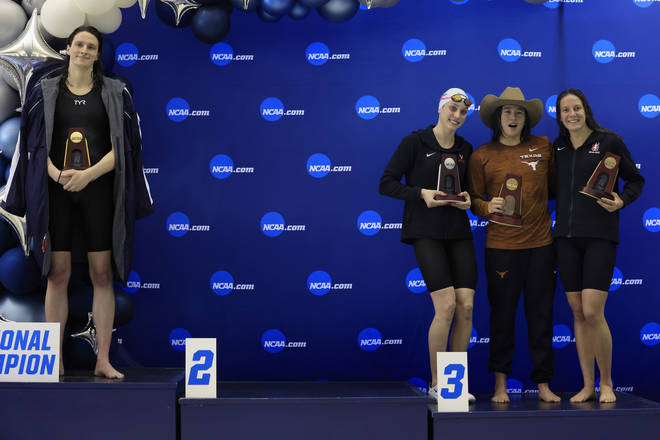 Ghislaine Maxwell hasn't killed herself, yet
And no, raising the issue is not QAnon, thank you very much MSNBC. We repeat Ruy Teixeira's "Fox News Fallacy." The idea that "if Fox News criticizes the Democrats for X, then there must be absolutely nothing to X and the job of Democrats is to assert that loudly and often." Crime being one example; gender bendering being another. On that issue, we think Sen. Hawley has the nominee by the … short hairs. Ketanji is Chicago "prosecutor" Kim Fox, but in judicial robes.
"I'm a man, yes I am, and I can't help but love you so." — Spencer Davis Group.
At this point, the Werkes begs forgiveness from Woke spirts attempting to cancel Mel Brooks. We really do empathize with the suffering a transgender person must go through. Identify as what you will. We're not asking, please don't tell. But we get off the bus at drag queen story hour.
"Hey, teachers! Leave the kids alone." — Pink Floyd.
Blaska's Bottom Line: We hope Sen. Marsha Blackburn be permitted a follow-up question to ask the nominee: Can you write your name in cursive in the snow without using a pencil?