Don't let that rascal Pence get away with it!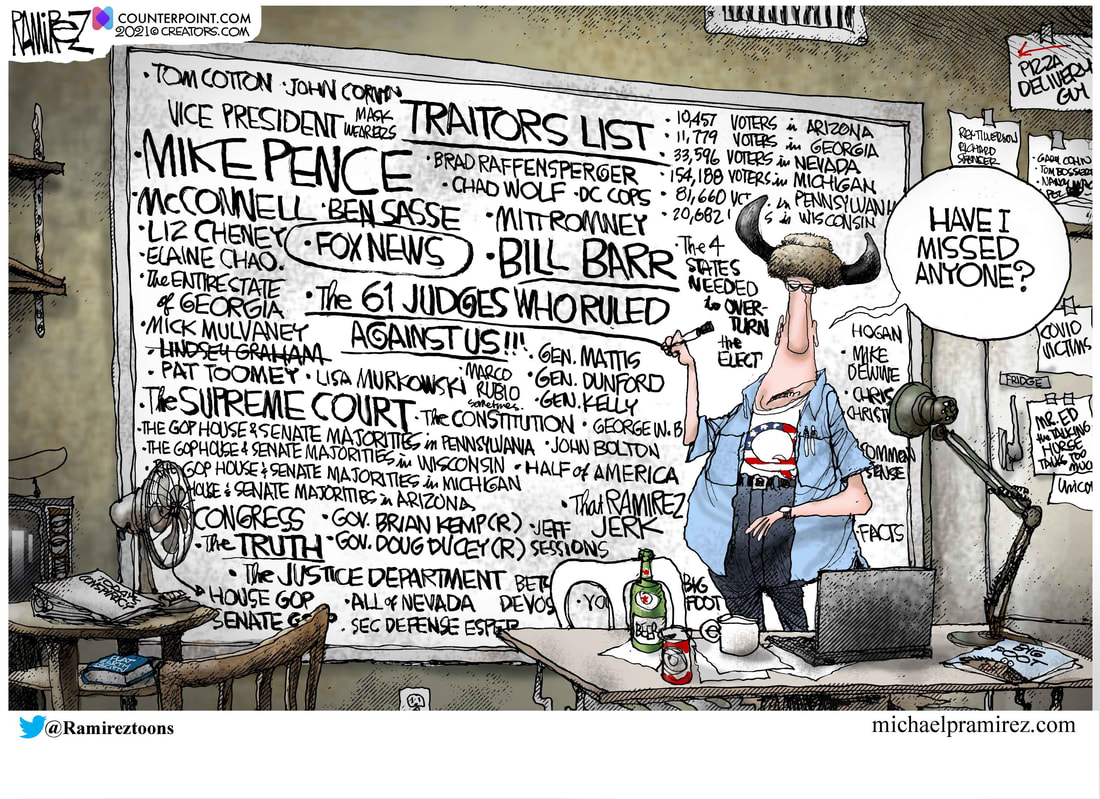 Traitors everywhere!
The widely accepted belief within the QAnon conspiracy movement was that at some point before Joe Biden stepped on the stage to take the presidential oath, members of the military – on the orders of Mr Trump – would intervene to arrest Mr Biden and his wife along with Kamala Harris, Nancy Pelosi, Chuck Schumer, Barack and Michelle Obama, Hillary and Bill Clinton, George and Laura Bush and other members of "the deep state." …

For weeks, QAnon followers had been promoting 20 January as a day of reckoning, when prominent Democrats and other elite "Satanic pedophiles" would be arrested and executed on the orders of President Trump.

But, as Mr Biden took his oath and no arrests were made, some in the QAnon community had an uncomfortable meeting with reality. "It's done and we were played," wrote another.
'He gave up his billionaire life style to …'
Some on the Right have substituted the Creator of all things as their savior for President Donald Trump as their savior. They have descended into idolatry, which requires a mythology … They believe Trump is God's anointed, a second Cyrus come to battle the deep state and a satanic global elite who traffic children.

Over the past few years, QAnon's conspiracies have settled into the minds of middle-American churchgoers, mostly over 50. Younger Americans are so used to slickly packaged TikTok and Snapchat videos that they tend to be dismissive of most things they see circulate on the internet. But the 50-and-older crowd sees the same and connects high production quality with truth.
Blaska's Bottom Line: You'll never accuse Blaska Policy Werkes of high production quality, we can promise you that much. Uncle Joe and Kamala are bad enough without RITOs (Republicans In Trump Only) making the conservative cause a laughingstock.