You got to hand it to Madison's bleeding hearts!
(And if you don't, they will trash you.)
A trusting, loving bunch eager as beagles to slobber empathy all over the floor. That is what we love about Madison WI progressives, we really do. Willing to help even upon hearing a trivial tale of victimhood too maudlin for a Hallmark Christmas movie. Like this sob story told over a neighborhood on-line network:
Hi neighbors. Can you help me? I'm struggling so much.

My name is ["Penny"] … I have hit an unexpectedly rough time in my life and I'm struggling to put food on my table. My little kitty cat got sick over the end of December and almost passed away. I didn't know what to do other than to keep bringing him into the vet.

We saw so many doctors and kept getting turned away. They kept telling me he was fine but I was watching my cat lose weight and wither away right before my eyes. He means absolutely everything to me and I put him before my own needs. Just like a mother would for her child. He's the best friend I've ever had and I love him so much.

If there's anyone out there who can help me make ends meet so I can keep going for my little guy I would appreciate it more than words could ever express. None of this is for me.
Her appeal (here abbreviated) closes with a link to GoFundMe, wherein "Penny" the cat lady hopes to raise $6,000. Only there does she reveal that four grand of that is for car repair. Probably worn out from all those trips to the vet.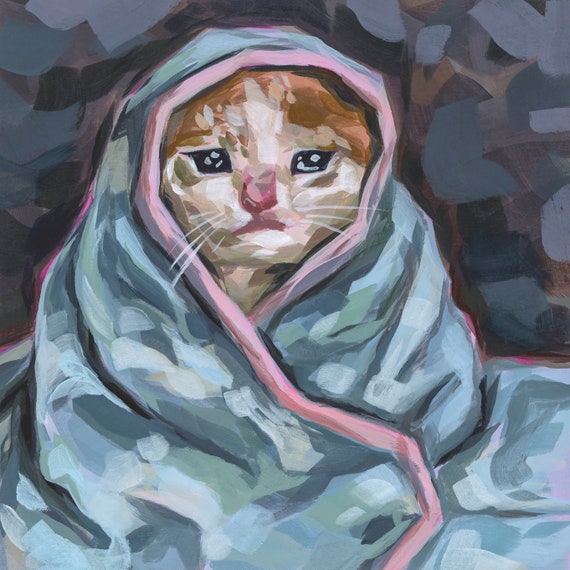 Achy breaky hearts!
Madison erupted with an outpouring of on-line empathy! "My heart aches for this gal," wept Sherry of Hawks Ridge Estates. "I, too, have a very special kitty, so know how uplifting a pet can be."
Reams of referrals to Madison's robust charity network ensued. Gloria of Bay Creek suggested: "Contact St. Vincent de Paul food pantry, you can fill out an order online and have it delivered on Thursday for no cost to you via Door Dash. They may even have cat food, litter, etc. Good luck!"
But out of Orchard Ridge, a hard-hearted curmudgeon named Blaska posted:
Can anyone help me pay off my gambling debts? I'm afraid Big Rocco the Enforcer will pay another visit. Fingers beginning to heal from the last time. Also, what's the over and under on the Badger game?
Cue howls of outrage!
Anne of Westhaven Trails was indignant: "Is your goal to hurt someone's feelings by belittling and dismissing her? Does that bring you joy?"
Bob of Maple Prairie advised fellow cancel culture progressives: "Ignore this fool. He should have been blocked from this and other public forums a long time ago. This is what he does for kicks."
Calvin of Glendale revealed the fruits of his opposition research: "His website's slogan: "David Blaska, going out of his way to provoke progressives in Madison WI to make America safe for democracy!" That may give you a hint."
Provoking caveat emptor
But a lightbulb flickered up in the Indian Springs neighborhood. Taking Blaska's hint, Joanne asked: "["Penny"], can you post your veterinarian's business information so that folks can donate directly to your vet clinic as a credit to your account?"
Would it surprise you, our platinum subscribers, that "Penny" has not responded to that generous offer?
In any event, "Penny" is making out like a Sumo wrestler at the Golden Corral buffet. Her haul at GoFundMe was north of $4,000, last we checked. Back on the neighborhood social network, Joan in Stone Crest Estates lamented: "["Penny"] has made more in one day than my take home pay for a month. I think I may have to reevaluate my life."
"Penny" may yet find a cure for kitty cat at Lourdes, but consider how many heifers four grand buys the poor of Namibia. (Answer: 8). Number #1 son's best friend Dok suffered a life-threatening medical emergency well exceeding insurance coverage. St. Jude's could use help, too. Or the Shriners. Sick kids or kitty cats?
Blaska's Bottom Line: Like the stiff-walking characters in AMC's Walking Dead, Madison's progressives hunger for victims — the feedstock for their redistributive legislation. Just ask Althea Bernstein! Far as anyone knows, "Penny's" melodrama is true as the North Star. Blaska's hard-hearted response is owed to the conviction that "Penny's" plight is of her own making. She wants to starve herself for kitty cat, that's her foolishness. Choices, people!
Can you improve on the advice Jacquie on Lacy Road gave to "Penny"?