More victim mongering from our Woke adversaries!
The mysterious Q is not the only conjurer of conspiracy theories starring hideous swamp creatures. The hard Left manufacturers its own hobgoblins. Leading the parade of their ghoulish stereotypes is the "cis-gendered" middle-aged Republican white man standing at the polling place door to prevent black and brown people from voting.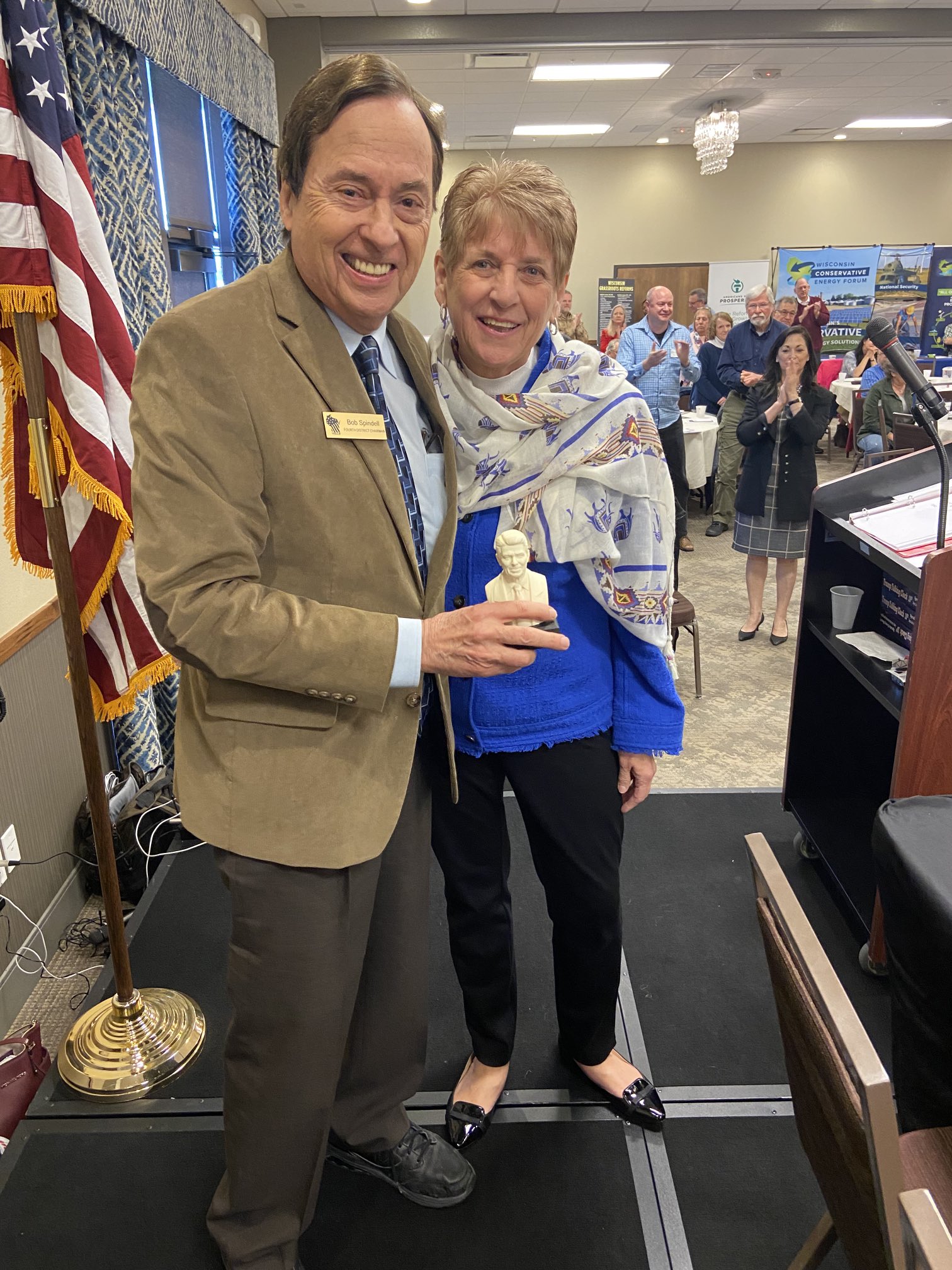 "He said the quiet part out loud," exulted Chris Hayes on MSNBC last night. Bob Spindell sure fits the bill. He is one of the Wisconsin "false electors" for Tr•mp and is Milwaukee area congressional district chairman for the Republican party. To top it off, Robert Spindell is a State of Wisconsin Elections commissioner!
Spindell is guilty of reporting (or bragging) that turnout in Milwaukee's predominantly minority precincts for Democrats in the November 2022 election was not as robust as in the previous mid-term election four years earlier. That likely helped incumbent U.S. Senator Ron Johnson defeat Democrat Mandela Barnes by one percentage point. Barnes identifies (two can play) as a black man from Milwaukee.
Absent literacy tests, lacking church bombings, when Democrats lose they have to make do with what they can: 'voter suppression.'
Barnes had many negatives to drive up!
Evidence? A Republican campaign advertisement hit Barnes and Gov. Tony Evers for "failing miserably" to protect families from violence. And that minority kids continue to lag far behind white kids in the city's public schools. All too true! 
Wisconsin has the largest educational racial achievement gap of any state in the nation.
African American kids in Milwaukee Public Schools are last in the nation in reading.
Kids in MPS are two years behind kids in Chicago, New York, Los Angeles, and Atlanta.
---
"I know many black men in our city feel like the political process is sort of a lost cause, full of empty promises. If you haven't seen change after previous elections, your community is still underserved, and you don't feel like you're ever being heard, I can understand why some people of color feel like voting doesn't really matter."

— Milwaukee resident Joe Joe Scott quoted by WTMJ TV-4
---
'Defund the cops' moved the needle backwards
Negative advertising is a necessary and wholesome ingredient in our political stew. If Ron Johnson won't point out his challenger's shortcomings, who will? Not Wisconsin's news media, which torched RoJo on editorial and news pages alike, with little differentiation. Certainly, Mandela Barnes himself tried to drive up RoJo's negatives by casting the Republican as a tool of the wealthy who feathered his own nest by supporting tax cuts for small business operators. 
For sure, Republicans DID target minority Milwaukee! They set up a campaign office in a black neighborhood three years ago. Sen. Johnson campaigned heavily in the city. He is beloved by many black leaders for his work with the Joseph Project, which rescues troubled minorities by teaching them a trade.  None of which the Associated Press story mentions. Instead, the AP "Report for America" leads off with fire and brimstone from a reliable Democrat(ic) party stalking horse, Voces de la Frontera. 
It was at a Voces de la Frontera rally that Barnes waved an "Abolish ICE" (Immigration and Customs Enforcement) T-shirt and called the police agency "modern-day slave catchers."
Yes, Republicans implemented voter ID — Wisconsin was one of 35 to do so. Yes, Republicans limited early voting — to 14 days before Election Day. FOURTEEN DAYS compared to 10 days in New York, 12 days in the District of Columbia, 10 days in Joe Biden's Delaware. The state Supreme Court outlawed unattended ballot drop boxes. That makes Wisconsin one of 19 jurisdictions (including Minnesota, Iowa, and Michigan) to require in-person early (or absentee) voting, according to the National Conference of State Legislatures.  
Blaska's Bottom Line: The Democrat(ic) party line insists that African-Americans and Hispanics are too simple-minded to get a free identification card. The party of victimhood cannot admit they richly deserve their eroding support. Fact is, blacks and hispanics are deserting the Democrat(ic) party for the party of safety, responsibility, and opportunity: Republicans.