Can his case defeat the cancel culture?
THIS JUST IN AT 7:25 P.M.: After two hours in closed session, the Madison Board of Education restored Jeffrey Copeland's job BUT with a reprimand and three weeks lost pay and "undergo professional development." A travesty!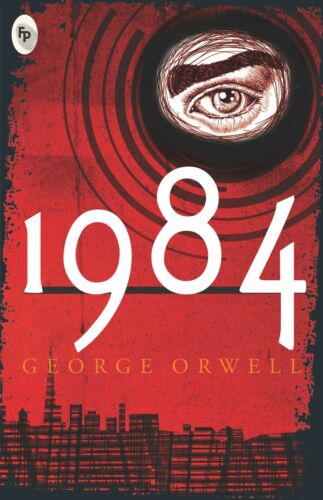 We hope Madison public schools still teach George Orwell's dystopic novel Nineteen Eighty-Four because Big Brother's show trial is being played out at the school board level today.
The Ministry of Love, headed by Ali Muldrow, is scheduled to try their Winston Smith, sacked Sennett middle school principal Jeffrey Copeland, for the thought crime of suggesting that a job applicant who might be of minority race (not even certain of that) may not be qualified to teach our children due to lack of communication skills.
That Jeffrey Copeland's epidermis skews to the darker shade of the color spectrum does not immunize the educator from paranoid Woke doublethink. Today's Madison lesson plan is that everyone — even a black man — can be a closet racist because Amerikkka, founded by racism in 1619, is itself institutionally racist, doncha know.
(Today's New York Times: "Herschel Walker is part of a long tradition of black people willing to distance themselves from their community for white praise and white power." Get the point: there is no free thought, only race-based absolutes.)
Also caught up in MMSD's virtue signaling was the black security guard three years ago for telling a black student at West high school not to use the N-word. Except that the employee uttered the actual, forbidden word for the shock value. Matters not that the word was use to educate rather than fulminate. When it comes to forbidden thoughtcrime, the Ministry of Woke Truth admits no exceptions.
---
Madison schools don't teach critical race theory?
"As part of our US history curriculum, we are learning about slavery, racism, and antiracism for the next couple of weeks. Students will be learning about African emprires (sic), how slavery started, what life was like for Black people, and what is antiracism and racism, how it impacts us today, and what we can do. The quote grounding our work is 'The first step to building an antiracist American is acknowledging America's racist past. By acknowledging America's racist past, we can acknowledge America's racist present. In acknowledging America's racist present, we can work toward building an antiracist America.'"

— 8th grade social studies teacher at one of Madison's middle schools, who specifies the use of she/her/hers pronouns.
→ Public hearing on renaming Jefferson middle school is Tuesday 12-06-22.
---
Reinstatement is only a start
The Werkes suspects the seven members of the Ministry of Love will reinstate principal Copeland after its closed 5 p.m. meeting this afternoon. The Wisconsin State Journal has commendably girded its loins. "The board should keep Copeland tonight and make this a teaching — other than a gotcha — moment." (Embarrassed silence from the Woke warriors at The Capital Times, of course.)
Reinstatement is not enough. This twice-defeated school board candidate demands:

• A hefty dollar settlement in Mr. Copeland's favor.
• That Supt. Carleton Jenkins read a groveling public apology into the camera and post it on the district website and throughout Sennett middle school and all other district schools.
• Discharge the growing bureaucracy of race police at Ruth Doyle administration building.
• Discard the Behavior Education Plan. As Copeland's firing shows, the BEP is about race, not behavior.
• Reinstate Rob Mueller-Owens at Whitehorse middle school.
• Replace in the April election the two school board members whose terms expire: Nicki Vander Meulen and Christina Gomez-Schmidt. (Circulate papers now!)
Blaska's Bottom Line: E-mail these points to the school board today.