But the rest of America is suffering from his!
The Head Groundskeeper learned how to slant a news story at Dane County's progressive newspaper. But that was in his youth, when his mind was still plastic enough to learn new tricks. 
Still, we gawk in wonder at the facile way the New York Times marshals facts to support its political agenda — electing Democrats. Joe Biden is 80 years young today, the Times says. Uncle Joe has all but declared he will be a candidate for re-election two years hence. Therefore, the grey lady must allay fears that Joe and his nurses will be outwitted by Vladimir Putin or, for that matter, Jim Jordan. Explains the Times' headline: "Experts say age is more than a number."
Toasting the Columbians when he meant Cambodia; calling for a dead congresswoman to please stand up? Can be easily explained! If Biden finishes his presumptive second term he would be 86. This, after the Times emphasized Ronald Reagan's age when he began running for President in 1979, when he was 68.
Experts say a lot of things
Times readers are assured that "experts in geriatrics say that people in their 80s who are active, engaged and have a sense of purpose can remain productive and healthy — and that wisdom and experience are important factors to consider." And
Mr. Biden, these experts agreed, has a lot going in his favor … all factors that, studies show, are protective against dementia and conducive to healthy aging. 

—"The New York Times spoke to 10 experts in aging to paint a picture of what the next six years might look like for a person of the president's age."
We may not get to choose our age but we get to choose our experts.
Fair enough. Age IS relative. Jimmy Carter is still going (if not strongly) at age 98. Sen. Chuck Grassley won re-election this month at age 89. (Got to admit: thought he was rolling the dice but Iowa's governor is Republican and can appoint a successor.) Mitch McConnell is 80 years … young. QE2 reigned (but did not rule) until age 96. Pope Frankie One will be 86 next month. A boon companion at the Little Sisters restaurant in Middleton WI excuses himself after breakfast, saying he must get to work. He is 95.  
But Nancy Pelosi, age 82, IS giving way to a younger generation. So is Steny Hoyer, age 83. Sen. McConnell's secret is that he is part tortoise. You may have read about Jonathan the tortoise on St. Helena  Island. Although moving kind of slow, the 440-pound chelonian is 190 years old. Experts say.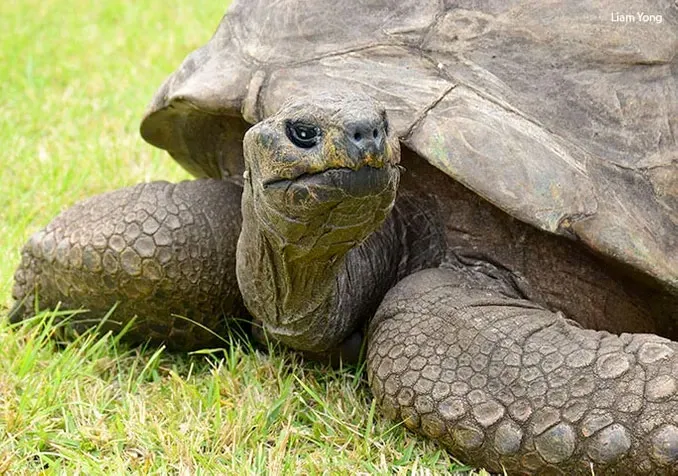 Blaska's Bottom Line: Ultimately, voters will determine who is too old, too stupid, or too dangerous to serve. The Constitution places a limit only on minimum age — that being 35. The proprietor of this news and opinion stand is still younger than Florida Man, who is 76. (See page 26.) Experts at the Stately Manor say Blaska is too old to be elected President. But not school board, alder, or mayor of Madison. 
Which reminds us: your scribe has never been older than a President of the U.S. — if we remember correctly. Where are my glasses?