Might as well face it!
Just when the Head Groundskeeper finally memorized the name of Madison's public schools chief, Carleton … Carleton … (it will come to me) … JENKINS! Just when your irascible bloggeur internalized the name of Madison's public schools chief, he quits on us! His three years, they tell us, is the shortest tenure since a guy left in 1920 after a single year. Who can blame Dr. Jenkins?
It's the toughest job in town.
Former mayor Dave Cieslewicz throws up a wish list in the search for the next superintendent. It's like Elwood's song from the Blues Brothers, "Rubber Biscuit." ("A wish sandwich is the kind of a sandwich where you have two slices of bread and you wish you had some meat.") As a public service, the Werkes summarizes his points so you don't have to read the former mayor's blogge:
•  Don't forget the kids who play by the rules. 
•  Keep them safe. 
•  Recruit good teachers, and 
•  Communicate. Dr. Jenkins did deliver the first-ever State of the School District address, emulating Tony Evers and Joe Biden, but managed to squeeze out any actual (you know) content. Probably intended as his swan song. Mayor Dave's fifth point is: 
•  Resist school board's micro-management.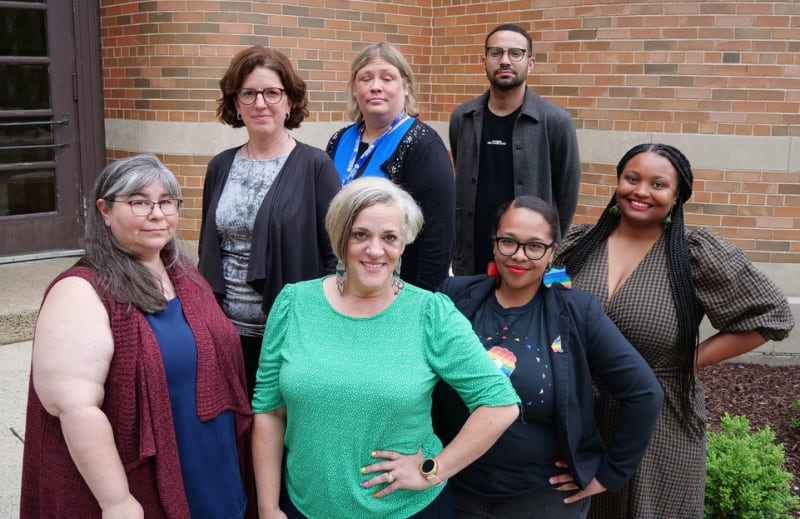 But who hires the superintendent?
Dream on! None of that is going to happen with this school board! By and large, its seven members are a closed, self-referential loop of the education establishment, more Woke than a Collectivo barista. Social justice warriors wielding a $598 million annual budget. Take a quick look at our school board members:  
Savion Castro is said to be the youngest-ever member of the school board. What has he done in his 28 years? A lot of name calling, according to the record. Castro fought the Board of Regents in 2017 when they tried to protect free speech on campus from being shouted down. Called them "right-wing extremists." Young Castro is now employed by the UW-Madison Division of Diversity, Equity, and Educational Achievement.
Maia Pearson boasts of "over 10 years of organizing experience, including running a successful grassroots campaign for public office that focused on engaging young adults and communities of color."
Nichelle Nichols (No, not the late Lt. Uhura of Star Trek) was a professional critical race theory educrat as executive director of the Office of Equity & Engagement at MMSD.
Ali Muldrow helps run something called GSAFE. which "creates just schools for LGBTQ+ youth."
Any hope in this spring's school board elections?
Selecting a new superintendent for Madison's 25,136 students would seem to elevate the importance of this Spring's school board election. For the first seat, Nicki Vander Meulen is unopposed for re-election. Vying for the seat being vacated by Christina Gomez Schmidt are Blair Mosner Feltham and Badri Lankella. (Who? Feltham and Lankella. Oh!)
Ms. Feltham is employed by the Sun Prairie public schools as "equitable multi-level system of supports coordinator." If that isn't CRT by another name Blaska is a Chinese weather balloon!
Mr. Lankella is promising. Describes himself as a civil engineer and computer scientist who immigrated here from India 25 years ago. Proposes advanced learning programs in STEM subjects. "Competitive schools is my top priority." (His interview video.)
Blaska's Bottom Line: Used to be that some fairly accomplished individuals sought to serve in public office. Think of Mary Burke, former executive with the Trek bicycle company, and James Howard, an economist with the U.S. Forest Products Laboratory, not that long ago. On the other hand, they hired Jennifer Cheatham!