The only solution: Crushing student debt!
There can be no forgiveness for politicians who forgive student loans. The White House announced Friday it would extend the moratorium on federal student loan payments another six months, through January of next year, while Bernie, the Squad and Rep. Mark Pocan scramble to make higher education "free" forever more. (On top of Joe Biden's unconstitutional rent moratorium! No wonder "This is a terrible time for savers." — NY Times.)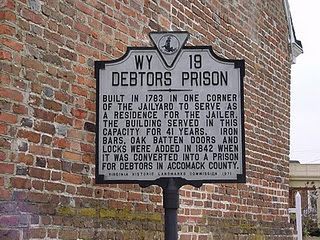 The Werkes would sooner build Sarah Palin's bridge to nowhere than further subsidize higher education. (Let's recognize that taxpayers already subsidize in-state UW students.) Student loan forgiveness is a taxpayer-financed, Democrat vote-buying scheme. In the state of New York:
50,000 students who have attended the City University of New York system can have their student debts cancelled in "one of the nation's largest student debt forgiveness plans of its kind," … estimated [to] wipe out up to $125 million in unpaid student debt.
Who is the sugar daddy for those 50,000 first-time voters? New York Governor Andrew "Gov. McFeely" Cuomo! (Details here.) And really, "wipe out" unpaid student debt? More like transfer that debt to hard-working taxpayers.
The problem with government picking winners and losers is that it attempts to overrule the market and pick losers. Free college amounts to a federal subsidy of Grievance Studies. Witness the Woke losers cheering the removal of the Chamberlin Rock on the University of Wisconsin's Madison campus. 
---
Is anything more destructive than a sociology major?
---
Subsidizing stupidity
Blaming a rock for systemic racism — for that matter, believing that the United States is systemically racist in the first place (are people trying to get IN or get OUT of this country?) — is systemically stupid.
If those idiots had to pay for their mis-education, they might think twice. Correction: they might actually begin to think for the first time. They might even sign up for honest work, like welding, driving truck, or installing cable TV.
Blaska's Bottom Line: They want to remove rocks, come out to the Blaska farm and work the stone boat next Spring. Now THERE is an education!
What part of 'stupid' don't they understand?