Or is it the bucket list?
Time was when the head groundskeeper at the Manor would rush out to the local cineplex on the day of the awards ceremony to complete watching the list of the best-picture Oscar nominees. Back home that night, warm up the b&w Philco and twist the rabbit ears for the big broadcast of 1990-something, empty a few cans of PBR, spot Jack Nicholson sitting up front, and cheer on our favorites. Those were the days, my friends.
Not doing that this year. We did see Mank via Netflix; took this viewer a half hour before we could get into it. (We do love Gary Oldman. How does one do Winston Churchill AND Ludwig van Beethoven AND Sid Vicious? Also Charles Dance as Old Man Hearst; loved him in The Crown as Dickie Mountbatten.)
Enjoyed the Trial of the Chicago 7, also via Netflix at the Manor. (We salt our own popcorn.) Back in the '60s we debated the same argument Abbie Hoffman and Tom Hayden engaged in: are you in it to make change or be the Big Man On Campus? How was Mark Rylance as attorney William Kunstler not nominated for best supporting actor? (That's always a fun game.) What a hoot Frank Langella as Judge Julius Hoffman! (He can preside over the next impeachment trial.)
We wanted to catch Nomadland until we read Maureen Dowd (yes, one of the essentials) this morning.
As a Hollywood writer friend of mine said after she watched Nomadland — "That was not entertainment. That was Frances McDormand having explosive diarrhea in a plastic bucket in a van."
Party pooper!
If they're going to give away the plot like that, count me out. Doesn't say if her van was located down by the river. The author of the book upon which the movie is based has a companion piece in this morning's NY Times — another in the never-ending Woke Times' series of Americans Living In Fear. "People who make their vehicles their homes should not have to live in fear." Nor should actresses with explosive diarrhea. Just the people in the vicinity.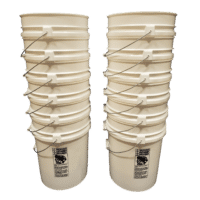 We may tune in to the awards show just to see if it is as (ahem) explosive as advertised. But we will NOT put up with Ms. McDormand guilt-tripping the indentured servants like she did after winning for A Couple Thousand Billboards in that Missouri Town, or some such. Is it too late for Joe Biden to add a billion five-gallon plastic buckets to his infrastructure bill?
If we do watch, we are hitting the Philco's off switch at any mention of the following words: "Daunte, Breonna, Ma'Khia, disproportionate, systemic, privilege," or "diarrhea." Any praise for Joe Biden or Kamala Harris gets muted. Also, no damn masks unless they made a sequel to the Lone Ranger that we missed.
Atone for Harvey Weinstein
Serves them right if nobody wins Best Picture, Actress, et cetera. (By the sound of it, Ms. McDormand has a lock on special effects.) Some years, none should be given; other years, several. Almost every movie released in 1939 is a Best Picture. In our book, Back to the Future, Goodfellas, and Groundhog Day are true classics. Renewed viewings continue to reward. Would you rather see each of those three today than the movie that won those years? (Respectively: Out of Africa, Dances with Wolves, — O.K., Schindler's List deserved to win in 1994 but we don't mind returning to Groundhog Day again and again. (Which is the idea.)
Blaska's Closing Credits: We miss Billy Crystal hosting. He was FUNNY! Or, for that matter, Johnny Carson or Bob Hope. Bring back that streaker (and his shortcomings). Gee our old La Salle ran great!