After being spotted in Mt. Horeb
A black bear was spotted Friday 04-28-23 on the east side of Mt. Horeb, just north of the cemetery on WI Hwy 78. It was thought to be heading to Stewart County Park to the West. Maybe did. But at 3 p.m. today a large black bear was spotted on Madison's SW side in a tree on Manor Green Drive, just a few houses north of Kroncke Drive. Just north of the Fitchburg city line. It may have been a juvenile but it was no cub!
Your correspondent jumped into the Werkes surveillance vehicle and, sure enough, there was the big fellow in a tree. Human owner of the premises said his neighbor had bees and chickens. Honey and drumsticks! Neighbor took the chickens inside. Three police cars responded to the scene, none with a tranquilizer dart. Others said a bear had been spotted at Home Depot on Verona Road earlier. That's east of Meadowood, where the bear was found in the tree.
When we left, bear was still treed. No dogs barked. No sirens wailed. Poor guy may have been frightened just the same.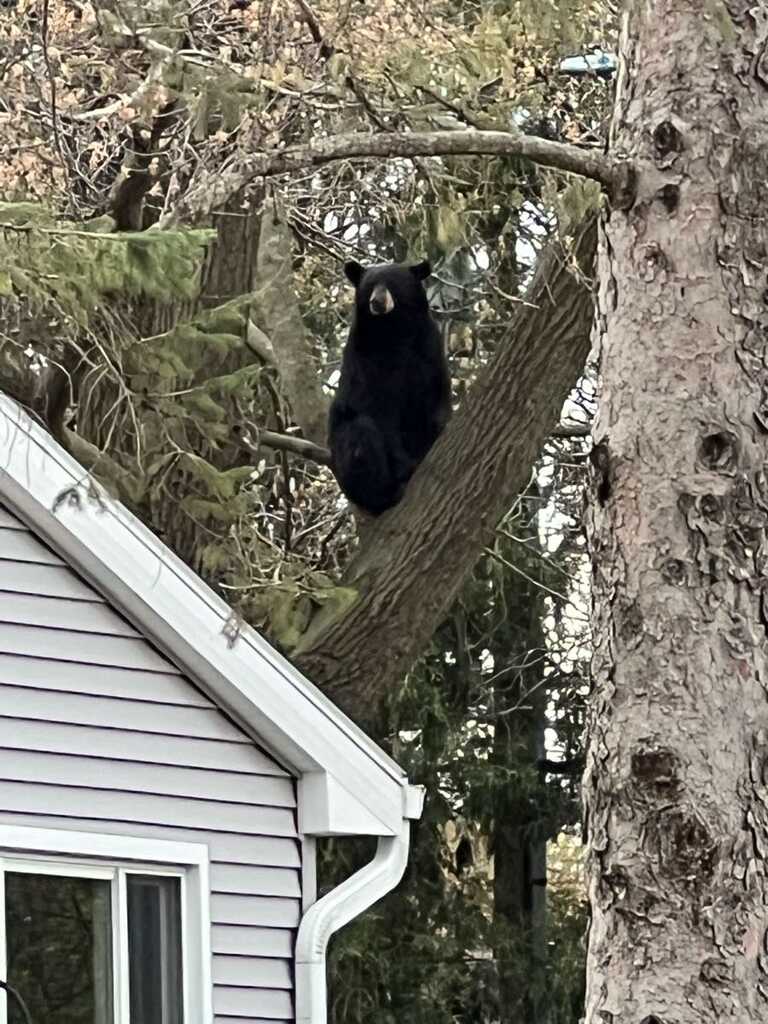 This is where bears are found. May have to revise the map. When we celebrated turkeys and foxes, we were being modest.
Blaska's Bottom Line: Be extra careful driving tonight. Watch your pic-a-nic baskets for bear. Bring your chickens inside. Celebrate wildlife!