In 1997 when she was 34 and her husband age 70.
That is what Wisconsin Right Now is reporting. Their source is one Michael Madden, who said he witnessed Janet Protasiewicz forcefully slapping his 70-year-old father, Patrick J. Madden, during their nine-month marriage while living in their home in Fox Point 26 years ago. Judge Protasiewicz is running for Wisconsin Supreme Court in an election to be decided April 4.
The conservative website alleges that Protasiewicz, then age 34 and an assistant D.A., slapped Madden — a retired judge — with an open hand so hard that she left part of a handprint on his face and also pushed Madden "so forcefully that he injured his shoulder and almost fell."
Wisconsin Right Now claims the altercations were fueled by alcohol. It also claims that "a family friend confirms Michael Madden told him about the alleged abuse when it was happening." Wisconsin Right Now says the media contacted Madden — not the other way around — only after a door-to-door campaigner for another candidate heard the story from Michael Madden at his door.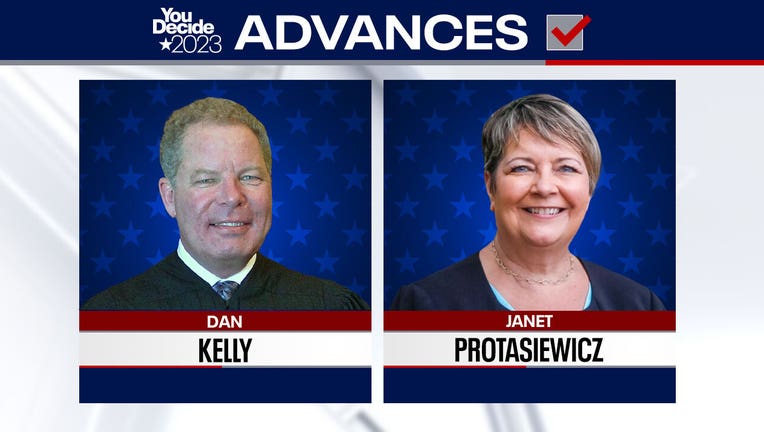 Sources tell the Werkes that Kelly's internal polling puts him within 4 points of Protasiewicz.
Conflict of interest debunked
Does Protasiewicz' opponent have a conflict of interest? Her TV ads slam Daniel Kelly for failing to step away from cases involving donors. But the Milwaukee Journal Sentinel — no friend of conservatives — says the ads "leave out significant facts." The claims involve the Wisconsin Institute for Law & Liberty, which sets the record straight.
Blaska's Bottom Line: Something tells the Werkes that the WI Supreme Court race is about to get nasty.