And turn the WI Supreme Court 4-3 liberal?
Did you know that Abortion is Health Care? Signs in Madison windows, stuck to car bumpers, and planted in front lawns say so. No doubt, the voters behind the signs actually believe it. Fervently. Abortion is on the April 4 state supreme court ballot here in Wisconsin. It crowds out everything else.
Their candidate is Milwaukee judge Janet Protasiewicz — which is Polish for Abortion.
→ NARAL Pro-Choice endorses Protasiewicz.
Her opponent is Dan Kelly, who promises not to legislate from the bench. To respect the rule of law. Nobody wants legislating from the bench — unless the judge legislates in favor of stuff we want. Voters who chose Joe Biden and Tammy Baldwin want abortion, preferably taxpayer supported.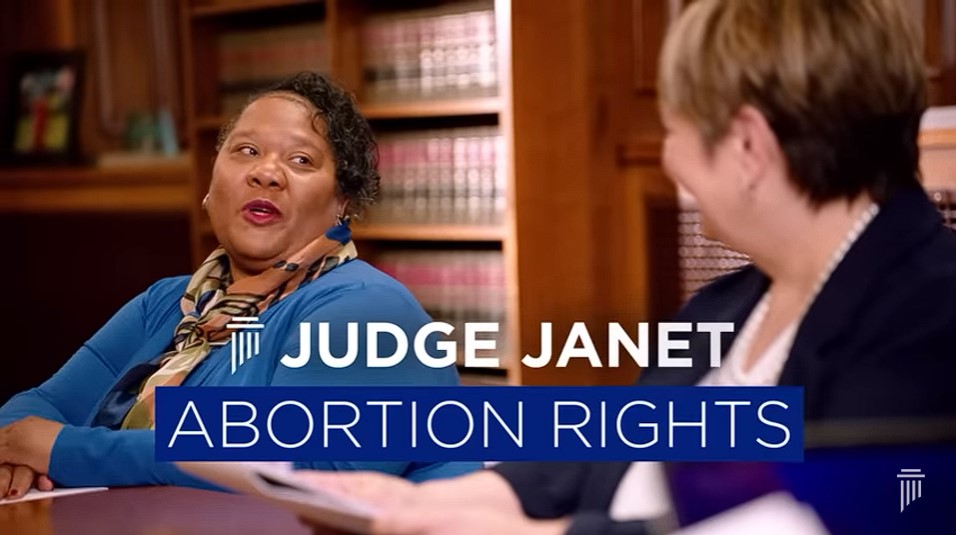 Marquette Law School poll January 2023: 35% support Dobbs decision overturning Roe v Wade; 64% oppose.  
Let's play no games
Those of us who believe life begins at the beginning are voting Dan Kelly. So we have what used to be called a Mexican standoff (before the Woke expurgated the vocabulary). Kelly's challenge is to counter charges that he will keep women barefoot and pregnant in a Handmaid's Tale or force them into Dickensian back alleys.
Kelly would do well to push Protasiewicz at the one debate to which she has relented to draw that black letter line as to when abortion is no longer permissible. If there is such a line. Or do you take the extreme position, madame judge, that abortion should be legal up to the moment of delivery? Would you legalize partial birth abortion?
The question reveals the legal absurdity of the issue. Abortion is NOT a judicial issue. Not since Dobbs v. Jackson Women's Health 2022 deemed Roe v. Wade 1973 to have been mistaken. Abortion is now a legislative issue! Dobbs found that Roe was created out of whole cloth, without legislative or constitutional authority, contrary to historic practice. Wisconsin's 1849 prohibition was, in fact, mainstream. Abortion no longer can be protected by judicial fiat, as Justice Blackmun did in 1973. (Explained here.)
None of which will persuade many voters. The question posed by the Wisconsin supreme court race can only be answered by the state legislature. Unless Congress pre-empts, which is unlikely. (Thank you Kevin McCarthy.)
Victory is a heartbeat away
Conservatives are in a dither that Dan Kelly is losing. Seems to be pulling a Tim Michels: Win the primary, go dark in the general election. Bruce Murphy at Urban Milwaukee reports that Judge Abortion's internal polling shows her ahead by 10 percentage points.
" … with most independents going for Protasiewicz."
Wisconsin can elect Dan Kelly if — if —- if Assembly Speaker Robin Vos announces (tomorrow or the next day) that Republicans will propose legislation to legalize abortion — but only during the first six or so weeks. At which point the little fella's heartbeat can be detected. Florida is going in that direction. It's law in Ohio and Georgia.
Blaska's Bottom Line: This modest proposal (shut up, Jonathan Swift!) has the sweet sound of reasonableness. It's a compromise on a divisive issue. Wins back those independents. Respects the Rule of Law. Pro-life absolutists won't like it but …