Was Chuck Schumer right?
We would only point out today that the U.S. Supreme Court's decision in Dobbs v. Jackson Women's Health Organization affirmed the right of the State of Mississippi to prevent abortion only after the 15th week of pregnancy. The converse is that abortion remains legal in Mississippi for the first 15 months.
It is fair to ask: Can one decide by the third month whether you want that child? Or do our liberal acquaintances really want abortion up to the moment of birth?
The other question is how many pro-life offices and crisis pregnancy centers will be fire bombed in the coming days. And to what extent is the liberal news media liable. Take this front-page incitement at CNN: "The audacious tone of the Supreme Court's Roe ruling is breathtaking."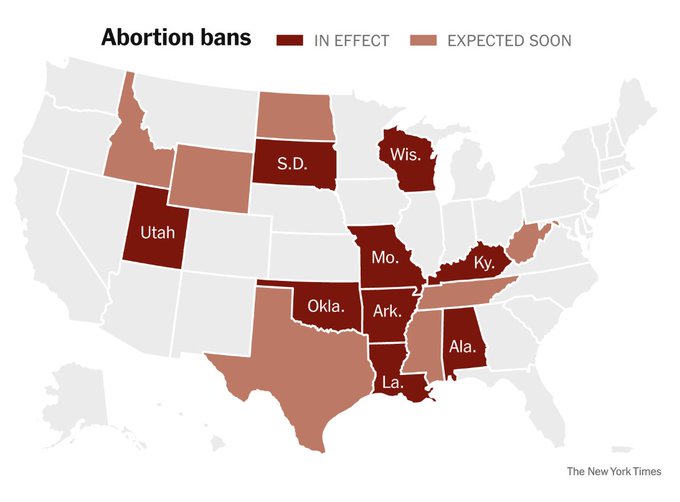 Wisconsin is one of only eight statees to toally ban abortion. Except that WI Attorney General Rob Kaul won't prosecute, neither will Dane County D.A. Ismael Ozanne. Even Tony Evers's appointed sheriff Kalvin Barrett is opting out.
As your Dane County Sheriff, I have taken an oath to uphold the Constitution and enforce laws in a fair and impartial manner. I do have to prioritize my limited resources to focus on crimes that most directly affect the people I serve. These crimes include, gun violence, homicides, sexual assaults, vehicle thefts, human trafficking, impaired driving, and domestic violence to name a few. The Dane County Sheriff's Office does not have the resources nor expertise to investigate medical professionals conducting medical procedures in medical facilities.
So we must defer to our Platinum Subscribers: