Well, maybe a few.
It was always a long shot. Running for school board as an "out" conservative in the Emerald City, especially as a write-in candidate.
Must admit, expected better than 12% of the vote. Apparently, did not go far enough out of my way to provoke the requisite number of liberals needed to win.
Licking no wounds this morning; tough outer shell protects inner creamy goodness. Congratulated Ali Muldrow upon her victory Tuesday 04-05-22 as taught by my father so many elections ago. (E-mail — no need for insincere chit chat.)
The people have spoken; they get the schools they want and deserve. My biggest regret: we lose another generation of disadvantaged kids because responsible adults refuse to install guard rails. The daily toll of 12- to 16-year olds stealing cars is the most visible evidence of Madison's retreat from discipline.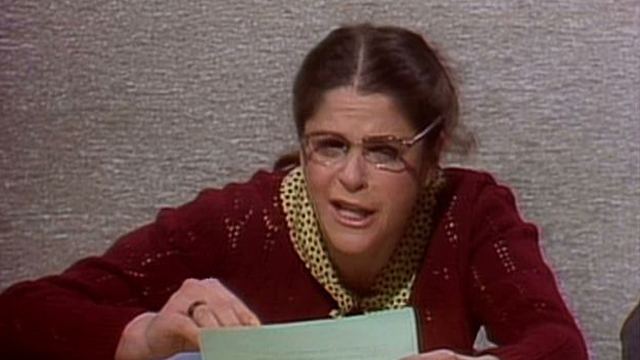 One big 'never mind!'
The Wisconsin State Journal put all its marbles, a few jacks, and three baseball cards behind "Newcomer Laura Simkin, who distinguished herself from her opponent as a supporter of police in schools," in the words of its page-one story this morning. We warned editorial page editor Scott Milfred that Ms. Simkin was softer than banana pudding. The page-one story continues:
But Simkin said Tuesday night she didn't think reinstating school resource officers would be broached by the board in the near future. Instead, she plans to spend some time looking into … [blah, blah, blah].
Why does Ms. Simkin remind us of Emily Litella? Former mayor Dave Cieslewicz was right: "Blaska won't be intimidated." What, then, are the school district's priorities, as listed by re-elected school board president Muldrow? Raise your hands, class, if you guessed: foreign languages, art class for elementary kids, and teaching students how to vote. Blaska would have instituted restorative driver's ed, at least. If kids are going to steal cars, might as well steal them safely.
'Touched a nerve'
When you get 12% of the vote, you scrounge for scraps of consolation. Here's mine, an e-mail received just before the votes were counted last night:
Good evening, sir. I'm a long time lurker on your site and enjoy your perspective on many things. My wife has been a teacher in the MMSD for many years, and is a proud Democrat/teacher union supporter. I love her, none the less…

While I have never directly mentioned you or your blog, I have used some of the perspectives you advocate for as discussion points. Well, today she got home from school and asked me if I knew who 'Dave Blaska' was. I sensed some sort of trap being set, but replied that, yes, I was familiar. She then proudly stated "I voted for him today."

Regardless of the outcome tonight, that, my friend, is a sign that you have touched a nerve deep in the bluest of blue Madison. Appreciate everything you do. /signed/ ….
Blaska's Bottom Line quotes Coach Mike Krzyzkewsi: "I'll be fine. I've been blessed to be in the arena. When you're in the arena, you're either going to come out feeling great, or you're going to feel agony. But you always will feel great about being in the arena." Even better when there's someone cheering for you.