Speak out and ye will be tainted!
A liberal acquaintance of ours (we have a few) sent us a sensible piece he had written calling for a return to discipline in Madison's public schools.
"Classroom discipline – the foundation for learning – has deteriorated to an extent that has made students feel unsafe in school, and has significantly accelerated black as well as white flight from the school district," he wrote.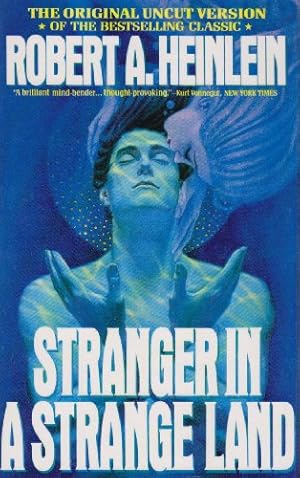 The Werkes posted an abbreviated version of his piece, we thought, with permission. Turns out we were mistaken and, some of you may have noticed, it has been taken down in the author's hopes that the Wisconsin State Journal or some other credible outlet — unlike this roadside stand — will publish.
"I'm looking to change the landscape in which currently everyone in the liberal world (90% of Madtown) is either frightened of being called racist, racked with guilt or glass-eyed in awe of the Woke ethos," the author tells us. "Help me here, Dave, don't make it harder."
The author's liberal credentials are impeccable and we understand his concerns. He fears the taint of Blaska will pollute his message, even though our messages overlap in a single, coterminous Venn diagram. Which is why Blaska so appreciates former mayor Dave Cieslewicz's uncommon courage in endorsing Blaska's write-in campaign! Mayor Dave's reward is to be pilloried in the stocks by Madison social justice warriors like Nada Elmikashfi, who ran unsuccessfully for state senate with the endorsement of U.S. Rep. Ilhan Omar.
---
Nada Elmikashfi: "We must start by acknowledging that our police and criminal justice system are directly tied to the legacy of slavery and slave patrols in our country. It was state-sanctioned violence against black people then, and it is certainly state-sanctioned violence against black people now."
"Defund the Police!
"No Cops in Schools!
"Let imprisoned felons vote!"
---
Thunder and lightning, very very frightening 
Now chief of staff to State Rep. Francesca Hong, D-Madison, Elmikashfi takes both Daves to task in "The frightful implications of a failed write-in campaign for Madison's school board."
If you are for some reason unaware of who this Blaska is, congratulations. I want your life. If you aren't so fortunate, then you know very well of the "alt-right lite" shenanigans he gets up to. His latest project, running as a write-in candidate against current school board president Muldrow, centered around his unhelpful obsession with what he frames as school safety. He claimed that Madison schools have "waged a war on discipline" as a result of a "woke experimentation with identity politics."
Can't argue nor, from the text, does Ms. Elmikashfi. She continues:
The pro-[school resource police officer] crowd has capitalized on a recent spate of fights and other disciplinary problems to renew calls for restoring SROs, though their presence would do almost nothing to fix the deep-seated problems behind the fights. 
Police may very well do nothing to fix deep-seated problems; but might they prevent their autistic victim from getting beaten to a pulp? Ms. E. continues:
It also was literally the argument former Madison Mayor Dave Cieslewicz made in a mealy-mouthed, performatively reluctant endorsement of Blaska. From Blaska's …  harping on every black elected official he can think of  … to Cieslewicz's obsessive disdain for identity politics, you can easily see that they both have a major problem with how our communities are evolving to better interact with multiculturalism and racism.
Blaska's Bottom Line: If Nada Elmikashfi has evidence of how Madison is "better interacting with multi-culturism and racism," she is not sharing. After eight years of the school district's Behavior Education Plan, school test scores are down, in-school violence has worsened, and kids as young as 12 are stealing and wrecking cars throughout the city.