but he sure can whine!
Last time Blaska ran for school board he was dismissed for "going out of his way to provoke liberals." The Wisconsin State Journal could not endorse the one candidate in the 2019 election who supported its agenda of keeping school resource police officers in Madison's troubled public high schools.
This old Provocateur counters that Madison liberals need provoking and — for good measure — a good poking! Test scores keep sinking and the chaos in the classrooms is spilling out into the streets of the city. T'weren't conservatives in charge.
Blaska fared no better in this year's campaign. Now we are "a conservative agitator." Their non-endorsement:
For Seat 4, incumbent Ali Muldrow is the only name on the ballot, with conservative agitator David Blaska making a late write-in challenge. Blaska says he wants to provide an outlet for a protest vote. Blaska lost by a wide margin to Muldrow three years ago, when our board passed on endorsing either candidate. This time around, Blaska's name won't even be on the ballot. So Muldrow's re-election is all but assured.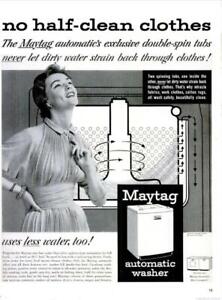 The Lovely Lisa counsels your irascible bloggeur to wear the "agitator" label like a combat medal. In our small way, maybe we can claim distant kinship with those other agitators: John the Baptist, Martin Luther, Sam Adams, M.L. King Jr., and those old Maytag washing machines.
Muldrow's re-election may very well be assured but should be immaterial. A newspaper's editorial page is not a Las Vegas odds maker. It should stand for something, popular or not. What if the State Journal took a stand! "Look, Madison will never elect Blaska to the school board. He probably knows it. But, dammit, he's right just the same! Getting rid of in-school police was just the final step in a long retreat from instilling self-discipline in service to identity politics. (As we said here — IN the State Journal!)
Seven years of Jennifer Cheatham's Behavior Education Plan are littering Madison streets with more spent shell casings and the wreckage of stolen cars. No one knows if "restorative justice" works or even what it looks like. Honors classes eliminated, property taxes up 8.9% in one year despite massive state and federal aids, parents fleeing for alternatives. The district can't fill teacher vacancies.
---
We credit the WI State Journal for endorsing Laura Simkin in Seat #3. But the newspaper had no trouble endorsing a former district identity politics administrator: "Nichelle Nichols … will do a fine job filling Seat 5." This Jennifer Cheatham clone is a professional critical race theory purveyor who now works for something called the National Equity Project. Their quote:
"Our current systems perpetuate inequity by design.."
---
Pardon this bit of candidate self-promotion but it takes a smidgeon of courage to buck the Madison establishment and face down the social justice warrior F-bombers. We were hoping for a bit of backbone from our favorite Madison daily newspaper.
Blaska's Bottom Line: This aging agitator is realistic enough to know he probably won't win. The WI State Journal is one reason why.