America's schools are being held hostage!

 
As we detailed in the last thrilling episode of the Werkes, Democrats are in full panic that they're losing the soccer moms to Republicans. These mothers, often from affluent suburbs like Milwaukee's Mequon and Thiensville, deserted the louche incumbent President in 2020. That explains why Trump lost Wisconsin by roughly the same hair's breadth he had won four years earlier. And why Democrats are panicked!
The progressive scribblers at The New York Times retaliated by going nuclear on the housewives of Mequon-Thiensville who are recalling four members of their Woke school board. Any development inimical to the progressive project — as is resentment over the foisting of critical race theory hate onto young children — must be recast as a cynical Republican reaction to win elections. They hope it will be enough to pull Terry McAuliffe over the finish line in Virginia November 2. The Times' original headline:
'How Republicans are weaponizing Critical Race Theory ahead of midterms.'
When the old Democrat(ic) warhorse proclaimed, "I don't think parents should be telling schools what they should teach," he was reciting the progressive belief in rule by expert.
We get that there are no farmers but …
Is there any doubt that the radical left runs Madison WI's public schools? Look at our school board. Where is the shopkeeper, the real estate agent, the construction worker, insurance salesman, business executive? Maybe one among the seven. In order of appearance: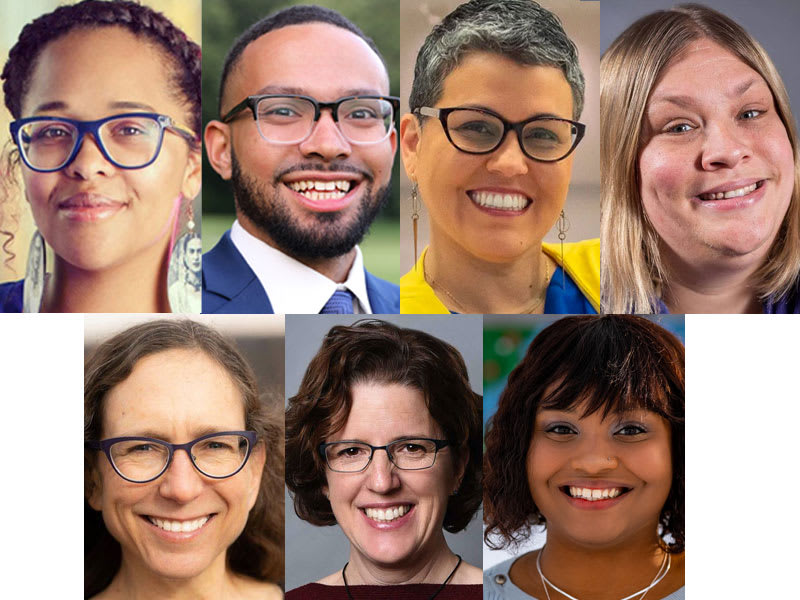 School board president Ali Muldrow* is co-director of the Gay/Straight Alliance for Safe Schools. (Voted to expel police.)
Found no employment for Savion Castro but fought efforts to punish university students who shouted down campus speakers.
Ananda Mirilli*,  education equity consultant at WI Dept of Public Instruction and former racial restorative justice coordinator.
Nicki Vander Meulen, attorney for juveniles.
Cris Carusi*, events and communications manager, American Family Insurance Data Science Institute.
Christina Gomez Schmidt, director of enrichment at Galin Education.
Maia Pearson is state director of something called "Rise," which insists "black America and people of color continue to be victims of unjust violence at the hands of police."
* up for election next Spring
---
→ Committee to rename Madison Memorial high school (named for author of U.S. Constitution) meets 5 p.m. 10-27-21
→ School board to vote Monday 10-25-21 to stop suspending elementary school troublemakers.  Meeting starts 6 p.m. on-line.
---
Biden's AG targets parents
"A sleeping giant has been awakened," former U.S. Rep. Peter King announces at The Hill. King theorizes parents saw what was being force-fed to their children when the Covid-19 pandemic forced distance learning from home: critical race theory, gender equity, trans-gendered pronouns, and the 1619 Project.
Even former Madison mayor Dave Cieslewicz, a dues-paying Democrat, admits Democrats made a mistake by expelling police from our troubled high schools. (Read it here.)
The Democrat(ic) party has its fingerprints all over white privilege, boys in girls' bathrooms, and America bashing. The New York Post asks, "When does an attorney general "make a high-profile public announcement that he's ordering his minions to get on top of a purely imaginary danger?"
The simple truth is that the education establishment across America (sometimes pushed by politicians) has been embracing CRT for some time now, albeit usually under the label "Diversity, Equity and Inclusion."
Blaska leaves the Bottom Line to Rep. King: "This cannot be good news for Democrats, who will have to play defense on all these issues while being compelled to explain why the Biden administration has sicced the FBI on parents who publicly protest school policies."
How will YOU save Madison schools?