Who is the student adviser for this travesty? George Corley Wallace?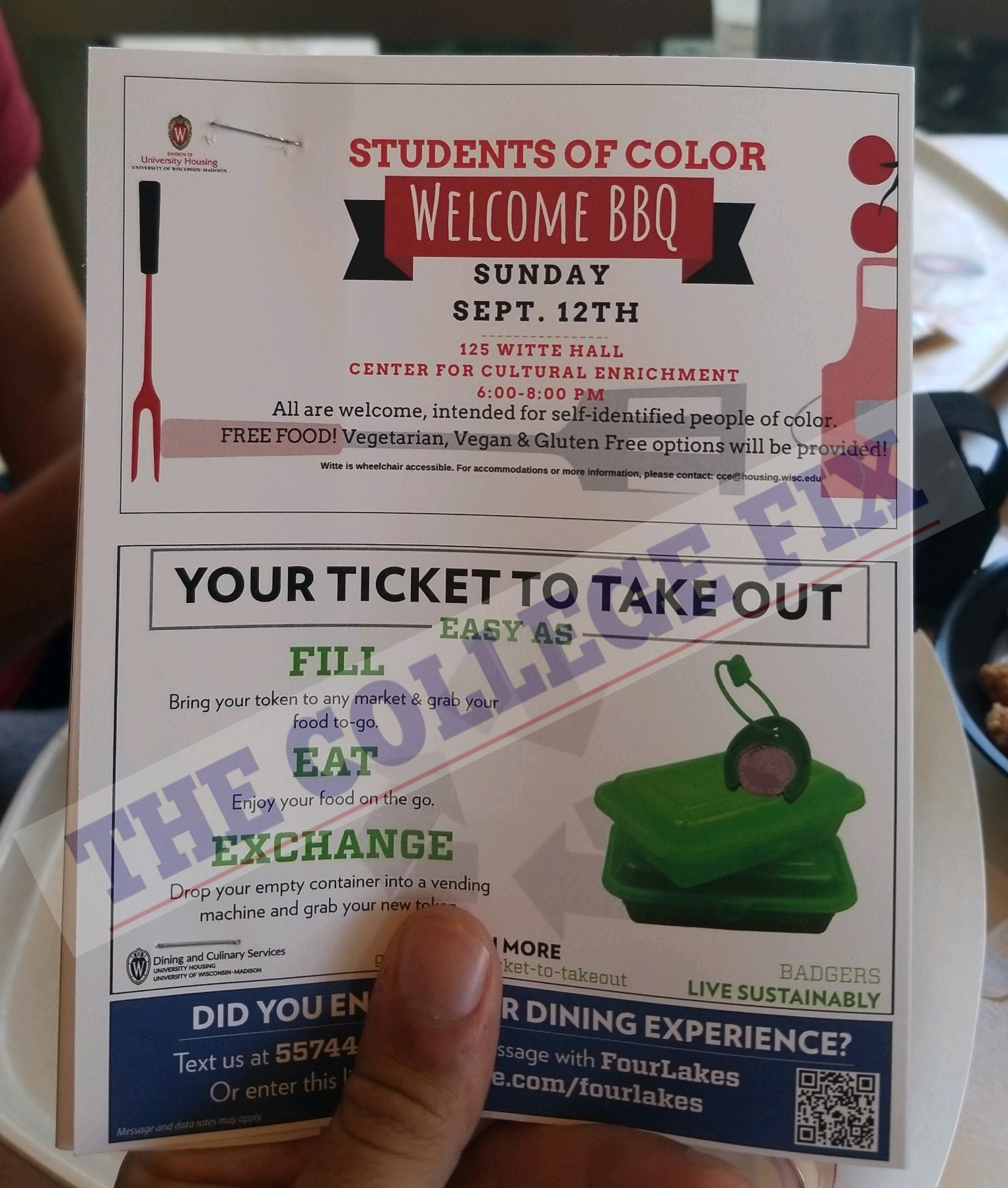 Students of Color welcome barbecue
Sunday 09-12-21 at Witte Hall on the Madison campus of the great University of Wisconsin. Yeah, "all are welcome." But the event is "intended for self-identified people of color." The term "self-identified" shows how ridiculous today's woke race-mongering really is. In other words, Rachel Dolezal is welcome. So is Sen. Elizabeth Warren. Come on down Jesse Smo-lee-yay, who identifies as a victim. And Madison's inflammable Althea Bernstein. Sponsored by the University's Center for Cultural Enrichment.
The mission of the CCE is to provide a safe and all-inclusive space that brings to life the residence life core values of academics, diversity, community, and involvement. We achieve this mission through outreach, programming, and promoting diversity of thought. We strive toward social justice … 
Somehow, "all-inclusive" translates into "all separatist."
→ Don't miss the UW-Madison Social Justice Fair!
→ Understanding and minimizing the role of implicit bias in microaggressions.
→ And the annual Faculty of Color reception.
UW-Madison spokesperson Meredith McGlone told The College Fix (which first reported this story) that there is "nothing unusual" about the way that the campus is advertising the event, despite it not showing up on the campus events calendar nor the University Housing events and activities page. We say: more critical race theory in practice. (See "Equity at the med school.")
Blaska's Bottom Line: Excuse the Werkes if we're skeptical of the "diversity of thought" bit. One thing for students to self-segregate; freedom of association and all that. But when the university itself promotes segregation …
Do you identify as a lover of barbecue?